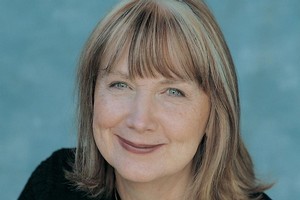 New Zealand-Born Dr Stephanie Dowrick's books include Forgiveness & Other Acts of Love, Choosing Happiness, In the Company of Rilke, and her most recent one, Seeking the Sacred.
The book I love most is ... The Essential Mystics, edited by Andrew Harvey. It is one of the books I return to often. I also love the poetry of Rainer Maria Rilke. Then there are the scriptures of the world's religions. At their best they are poetic and startling in the freshness of their wisdom or beauty.
The book I'm reading right now is ... Cutting for Stone by Abraham Verghese. He is an academic medical doctor as well as a writer. What makes the novel entrancing is his knowledge of Ethiopia, where much of the novel is set. There are slightly gothic elements, but I'm utterly persuaded to care about his complex, ever-evolving characters.
The book I'd like to read next is ... Because it's holiday time I plan to reread Home by Marilynne Robinson, Bel Canto by Ann Patchett and Thomas Keneally's novel set in Eritrea, To Asmara.
It's years also since I read one of my favourite New Zealand novels, Maurice Gee's Plumb.
The book that changed me is ... Writing Intimacy & Solitude. It changed me from being a publisher to being a writer. It took six years to complete and set me on a path that seems likely to continue as long as I have health, energy and curiosity.
The book I wish I'd never read is ... Rohinton Mistry's A Fine Balance. I finished it and threw it in the bin. It's widely admired but I found it bleak and ugly in its pessimism, made worse because he is a talented writer.