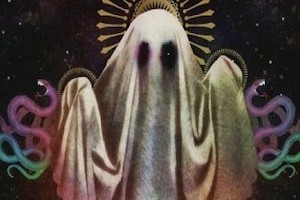 Rating: 4.5/5
Verdict: Top of the pops
Unlike most 21-year-old popstars, Megan Washington doesn't douse her lyrics in lovesickness. They are everything from weird and wild existential musings to a foot stomper of an opener, 1997, about her mother working too hard.
This is the Australian musician's first album, and won her the Breakthrough Artist award at November's Aria awards. The accolade, and the solid but pretty collection proves her 2009 songwriting award (for How to Tame Lions) was not just a flash in the pan.
Washington spent her formative years in Papua New Guinea, and later studied jazz composition, but it seems her new home Melbourne is her creative inspiration. She channels the cutesy, smokey, folkish sounds of her female contemporaries but sets herself apart by throwing every orchestral instrument she has in her arsenal at the melody. The result sees songs float on chest-thumping beats then dangle above grottos of intricately carved poetry.
While Cement is a retro party piece, she works her country lilt in Rich Kids and pours beautiful melancholy into Lover/Soldier.
Then the chilling, cascading strings of the title track close the album. It's a record that should appeal not only to the indie kids but also the radio stations, and that shows off Washington's prolific writing, wicked vocals and refreshingly fun intelligence.
As far as pop goes, it doesn't get much better than this.
-TimeOut