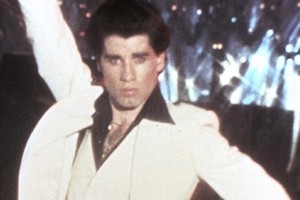 When tomorrow's historians delve into the archives for the crown jewels of 20th century cinema, they will encounter Darth Vader announcing that he's Luke Skywalker's father, John Travolta throwing shapes in a white suit and a deadpan Leslie Nielsen answering the question "Surely you can't be serious?" with the words: "I am serious, and don't call me Shirley."
The Empire Strikes Back, Saturday Night Fever and Airplane! are among 25 new additions to America's National Film Registry, announced by the Library of Congress in Washington.
Original copies of each will be kept safe for future generations in a collection deemed "culturally, historically, or aesthetically significant".
As ever, the annual list of inductees includes an eclectic mixture of movies from different genres and eras of Hollywood. The oldest title, dating back to 1891, is Newark Athlete, a silent clip of a teenager swinging Indian clubs for exercise.
The most recent is 1996's Study of a River, an artistic portrayal of the Hudson River by experimental film-maker Peter Hutton.
Horror films are represented by The Exorcist, comedy by The Pink Panther and historical dramas by Spike Lee's biopic Malcolm X and Robert Redford and Dustin Hoffman's Oscar-winning take on Watergate, All the President's Men.
The Library of Congress says inclusion in the National Film Registry does not necessarily mean a work is one of the best movies ever made.
Instead, the archive is to preserve films deemed to have "artistic, historical, or cultural significance".
A committee which includes director Martin Scorsese, film critic Leonard Maltin and actress Alfre Woodard and a selection of film industry figures met in November to select 25 titles from more than 2100 nominated by members of the public.
To be considered, a film must have been made more than 10 years ago and been released in theatres.
"Somebody has to be the institutional memory of the country," said Librarian of Congress James Billington.
The film registry was established in 1989 and contains 550 titles. Some of each year's crop of inductees inevitably tends to reflect event of the previous 12 months. Airplane! star Leslie Nielsen and Blake Edwards, the writer and director of The Pink Panther, are fresh in the public's memory as both died recently.
Fans of The Empire Strikes Back are loudly celebrating the film's 30th birthday and have long lobbied for it to join Star Wars in the archive.
But it's the forgotten gems which give the registry its real merit.
John Huston's documentary Let There Be Light, filmed in 1946, finally gets recognition after being banned by the Pentagon for 35 years because it showed traumatised war veterans.
A Trip Down Market Street contains film of San Francisco just before the 1906 earthquake which virtually destroyed the city.
- INDEPENDENT