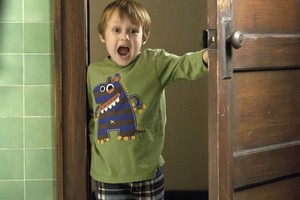 Rating: 3/5
Verdict: Fun but the Focker-Byrne feud might have run its course
It's hard being Gaylord Focker (Stiller) and the name is just the start of it. He's had to fight to marry the woman he loves, he's been put through his paces by a paranoid ex-CIA father-in-law, he's had his personal issues exposed on television by his mother, a sex therapist and television host, and is constantly mocked for his choice of profession - nursing.
Six years after his parents-in-law Jack (De Niro) and Dina Byrnes (Blythe Danner) first met his eccentric parents Bernie (Dustin Hoffman) and Roz (Barbra Streisand), in Meet the Fockers, they might call him Greg, but little else has improved.
This is the third Fockers film, and Jay Roach, who directed the previous two, remains as producer but due to his commitment to direct Dinner for Schmucks, relinquishes his directing duties to Paul Weitz (About a Boy). It doesn't make much difference, everyone knows what they are doing here, and the plan is the same as in previous instalments.
It's all about Greg winning Jack's approval, this time to become the patriarch of the family, the "God Focker".
Greg and Pam (Teri Polo) now have two kids, twins, not that you'd tell from looking at them. Smart daughter Samantha (Daisy Tahan) takes after her paternal grandfather, spying on her father and refusing to talk to him, while sensitive son Henry (Colin Baiocchi) is more of a traditional Focker.
When the whole family gathers for the twins' fifth birthday, Greg has to deal with his probing and interfering father-in-law's concern about the state of his marriage, his wife's ex-lover Kevin (Owen Wilson) who is back on the scene, an overly friendly drug rep (Jessica Alba) and his father's "manopause".
It plays out with the usual misunderstandingsand covert operations. You can see most of the gags coming a mile off, and it's testament to this classy cast they manage to pull them off.
Much like Meet the Fockers, it's not side-splittingly funny, although it does have its moments, especially when Greg and Jack are at each other's throats, literally. If you enjoyed the first two films you'll know what to expect and if you're looking for an easy entertainment option then you'll enjoy this. But you can't help but wonder whether this family feud has another outing in it.
LOWDOWN
Cast: Ben Stiller, Robert De Niro
Director: Paul Weitz
Running time: 96 mins
Rating: M (sexual references)
-TimeOut