Kiwi singer-songwriter Claire Duncan - aka Dear Time's Waste - flies solo with her debut album, the indie-pop Spells. By Paula Yeoman.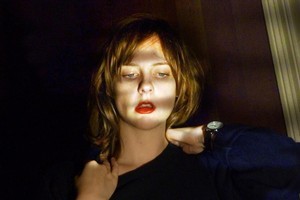 Aucklander Claire Duncan isn't exaggerating for the sake of poetic licence when she says she locked herself away to make Spells, the debut album under her moniker Dear Time's Waste.
"Most of the rhythms were recorded in practice spaces - I live in an apartment and it's a bit unfair to be bashing away on a drum kit all day long. But the rest I did in my bedroom. There were days when I just didn't leave. My flatmates would come home, and I'd be slightly bonkers," she laughs.
Most assume Dear Time's Waste, named after a Shakespearean sonnet, is a group. And although Duncan now plays live with a bunch of musicians, behind the scenes she really is a one-woman band.
"I kind of just fell into the nature of doing it on my own," explains the singer-songwriter. "I recorded one song, Blue and Gold, pretty much on my own, sort of as an experiment. I was happy with how it sounded so I thought, 'Oh well, maybe I can do this all on my own', and I just kept going."
Making the album was the most creatively challenging thing Duncan says she's ever done and, six months into the project, she found herself questioning why she'd taken it on solo.
"When you're trying to do something that really stretches you creatively, you have a really strong vision at the beginning and, as it all mounts up on you, it becomes harder and harder to keep focus," she says.
Duncan, however, emerged out the other side with Spells, an album of indie pop dripping in cinematic emotion - dark and brooding, yet buoyant at the same time.
And although she's pleased with it, she's not resting on her laurels. The singer's already thinking about record number two and says it'll be a more social project next time around.
"I'm keen to involve more people. I think I'll probably work with a producer this time. Working alone was hugely rewarding, but the most difficult part of it was not being able to step back and have more objectivity."
Dear Time's Waste's debut album, Spells, is out now.