Traitor by Stephen Daisley
Text, $39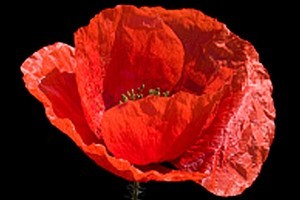 A book that poses the really big questions: about war and friendship, about love and loss, about living and dying. Sadly, though, in Traitor, Daisley chooses not to actively explore these themes, but instead focus his energies on building a character so passive, so frustrating, that he is unable to do anything other than let the world mould him as it wishes.
The story begins in the mid-60s in New Zealand. Here we meet the aged and mostly silent shepherd, David Munroe. His depressing and tortured life is about to come to a close.
Thus, we must travel back in time, traverse the major events of his life, to see how this husk of a man came to be so used up and broken.
Our first stop is 1915. Here, by some strange twist of fate, the young David comes across Turkish doctor Mahmoud, who is trying to save an Australian digger in the wartorn trenches of Gallipoli. Before anyone can be saved or even wonder at the plausibility of a Turkish doctor being on the wrong side of the lines, Mahmoud and David are transported to hospital thanks to a navy shell imploding on top of them. As they recuperate, they form an unusual friendship, based on David swallowing all of Mahmoud's Yoda-like philosophy.
David's penchant for unlikely relationships repeats itself once he hits the lush pastures of the North Island sheep country. Here, he meets and falls in love with a middle-aged, married woman. She is grieving the death of her son, with whom David served "over there". This relationship produces not only a daughter, but a string of horrific "love" metaphors. At one point, for example, David wishes to be a trout, for reasons best left unwritten.
Daisley's need to overdramatise simple events (eating pears, collecting sheep) underplays more important ones (the death of his lover), while detailing the most irrelevant things to excess (hands and thumbs). He leaves the reader confused, often drifting, and more than a little disappointed.
This book has many parts: war story, romance, tragedy, and historical family drama. Frustratingly, Daisley is unable to weave them into a satisfying whole. While the story promises much, the writing is far too self-indulgent and inward-looking to deliver more than a simple portrait of an old man.
Steve Scott is an Auckland reviewer.