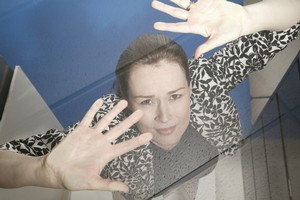 Burlesque performer Victoria Grimshaw once mightily annoyed me by declaring, "I'm not a feminist; I don't hate men." I don't hate men, either - but I do think they are as deserving as women. Does Grimshaw not agree?
The Human Rights Commission's census of women, released this month, is a good reminder that equality is something we're still often seeking, and worse, occasionally losing. The corporate glass ceiling is firmly in place, and it's thicker here than in many comparable countries.
What about Auckland live performance - does it have a glass ceiling? Are women's ideas represented onstage? I thought of using the Bechdel Test to find out. To pass, a movie has to feature at least two women, and they have to talk to each other - about something besides a man.
But theatre isn't cinema. One-woman shows and monologues - such as the Vagina ones - would fail. In the end, I simply counted talking heads at Pecha Kucha and Auckland Museum's Late evenings, and directors and writers who worked within the Auckland Theatre Company (ATC), Silo Theatre and Basement programmes this year.
The results are revealing. The more state money an institution gets - the more flagshippy and stalwarty and establishment it is - the fewer women it features.
Thirteen female directors and 15 female writers were involved in the Basement's estimated 35 individually produced shows this year - a rate of 30-40 per cent. But ATC included not one female writer or director on its main bill of seven plays, nor for its three Next Stage scripts-in-development. The Silo featured no female director, either, and only one of its five plays was penned by a woman. (Next year ATC will have one female director: Alison Quigan, for The Twits.)
This is, of course, an unscientific snapshot and perhaps reflects the wider theatre context more than the attitudes of individual decision- makers. ATC produces historic works and its artistic director, Colin McColl, directs many of its plays. In the company's Young and Hungry programme (at the Basement), women are in evidence.
But again, this highlights that a woman's place is in the basement.
What about non-fiction? Pecha Kucha wins the gender-balance prize. This year, about 44 women and 40 men spoke about their creative and scientific endeavours. In dramatic contrast, Late at the Museum could only manage five women panellists compared with 25 men, over 11 monthly talks. Less than half the panels featured a woman, and this solitary woman was always flanked by three men: two fellow panellists and presenter Finlay Macdonald.
At least Silo and ATC plays feature male and female actors. The museum has no excuse. Its male-only debates were on the environment, Super City, media, crime and Treaty negotiations. In all these areas, I can think of glass houses full of respected women who would be articulate and knowledgeable panellists.
This gender imbalance - one woman for every five men - is so skewed that the museum's exclusion of women looks deliberate.
Luckily, one of the reasons it's so shocking is that it's so easily remedied. I look forward to a different, if oh so Late, programme next year.