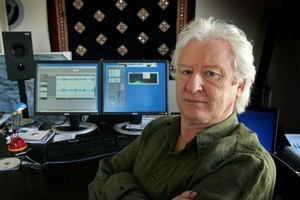 Rating: 4/5
Verdict: Kiwi-Irish collaboration is a showcase for Ireland's premier contemporary flautist.
Irish flautist William Dowdall describes his album Breathe as "new notes for the flute from Ireland and New Zealand". And, accommodating 13 composers over 86 minutes, in works dating from 1978 to 2010, Atoll Records is the very soul of generosity.
The flute family is fully represented, from piccolo to bass, in pieces that incorporate te reo vocals, Maori traditional instruments and various electronics; yet the ultimate strength is Dowdall's artistry and tonal finesse.
The most immediate Irish music on Breathe comes across as relatively straightforward solos, tapping into a long tradition of Celtic laments and jigs. Dowdall's alto flute brings a telling poignancy to Rhona Clarke's Elegy while James Wilson's Arlecchino is an irrepressibly perky slice of scampishness. Best of all, its 2.39 running time leaves one clamouring for more.
Irish composers provide the album's two most substantial tracks, which open and close the CD. John Buckley's Constellations takes us on a journey of bedazzlement through the heavens using what sounds at times like an orchestra of flutes; a voyage contrasting the rippling security of smooth cosmic sailing with the occasional ruffle of turbulence.
At the other end of the disc, Benjamin Dwyer's Crow, inspired by Ted Hughes' poetry, has Dowdall as ringmaster supreme in a ritual of electronic rumble and mysterious chattering recitations.
The album was recorded in New Zealand, taking advantage of the expert ear of producer Wayne Laird, and Kiwi composers account for a third of the disc's contents.
Our composers seem drawn to exotica - Martin Lodge's Oiche ghealai, which the roughly edited booklet fails to tell us means "Moonlit night", pits Dowdall's alto flute in improvisation mode against Richard Nunns' taonga puoro; Michael Williams' Kala Danda has the same instrument dancing over tabla-like electronic rhythms.
Eve de Castro-Robinson's Breathe gives the disc its title and introduces some welcome humour and sexiness. In this, her first electroacoustic venture, she twists and toys with Alice Grassi's voice and Dowdall's bass flute, mating heavy breathing and flutter-tonguing in a sonic tryst and creating a little poetry along the way.