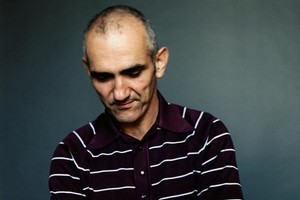 It's a curse of both the modern age and being a Paul Kelly fan - too much choice. Australia's rock laureate is bringing his A-Z show to the Auckland Arts Festival in March.
Here, like he has at festivals all around the Lucky Country in past years, he'll play 100 of his songs, 25 songs a night, in alphabetical order.
That means he starts with Adelaide, his bittersweet ode to the city of his birth, and finishes three evenings and many happy overworked babysitters later with Zoe.
The last he admits he penned to give the alphabetical series a tidy ending - but also adds to a thread in Kelly's songwriting: Songs about women who made his head spin.
Too much choice? Well, the problem for the Kelly faithful is not just which show - or shows - to attend.
It's whether to delve into the book How to Make Gravy, which is the spectacular offshoot of Kelly's A-Z seasons.
Then there's the CD box set (or downloads) taken from the A-Z concerts across the ditch.
And most cutting edge of all, the iPhone/iPad/iTouch app which lets you to read the book on screen and listen to the songs Kelly is discussing at the same time.
The app comes with the first six songs free. If you already have Kelly songs in your iTunes library the app will find them for you.
It's groundbreaking stuff for a heritage artist, especially one whose great songs have long been prized above his great albums (especially the ones he wrote about cricket. Oh, and Aboriginal rights).
Case in point, the song How to Make Gravy was originally penned for a Christmas charity album. It then turned up as a welcome new track on the Kelly greatest hits Songs from the South.
It now stands as a great Aussie contemporary Christmas carol.
Its verses paint a vivid, unsentimental picture of a family summer yuletide told through the eyes of "Joe" awaiting parole but still offering cooking tips in between worrying about the effects of his absence.
It's fitting that a brilliant song should lend its title to what's a brilliant book (and app), a work which Kelly subtitled a "mongrel memoir" because of its many and varied parts.
The book started when Kelly felt he needed something to say between the songs in the A-Z shows.
"I decided I needed some storytelling to add variety," he says in the app video introduction, "and not being a natural talker on stage I wrote myself a script and memorised it."
When the time came to release the live recordings of the songs he went back to his script notes with plans to expand them into a box set booklet.
"So I went to my desk, typed 'Adelaide' at the top of the page and started writing - and didn't stop for two years.
"A few months in I realised I was writing a book but not a regular autobiography."
Maybe not a regular autobiography but it's still an illuminating one.
And coming with more than 500 pages of proof that Kelly's fare sings off the page even with no melodies attached.
The only problem with getting to grips with his mongrel volume is it may come back to bite you with a spot of deja vu come show-time.
But Kelly's best songs have always rewarded in the retelling.
His best yarns should too.
Who: Paul Kelly
What: The memoir How to Make Gravy (Penguin $60) which also comes as an iPhone app ($20.99) out now
Where and when: The A-Z show at the Auckland Festival, March 2011