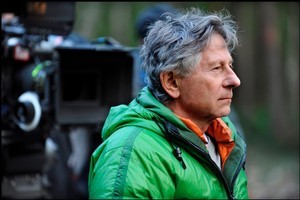 Rating: 4/5
Verdict: The politics of writing
Director: Roman Polanski Starring: Ewan McGregor, Pierce Brosnan, Kim Cattrall, Olivia Williams
Rating: M, contains violence and offensive language
Running time: 128 minutes
Like this film's controversial director, it is not in its lead character's nature to take things at face value.
So when the ghost writer of the title is tasked with sprucing up British Prime Minister Adam Lang's (Brosnan) excruciatingly boring memoirs for publishing, he starts feeding the manuscript through his deeply-set frown. Silently, diligently and obsessively processing the text to a ridiculously tight deadline, he balks when he comes across a slight anomaly, and suddenly finds himself treading the same perilous waters as his recently deceased predecessor.
Rather than the borrowed storyline, it is McGregor's calculated, furrow-browed performance as the erudite author, that gives this film the bitter taste we've come to expect of a Polanski project.
We know very little of McGregor's character, and know him only as "the Ghost". But subtleties in his delivery suggest he is seeking some kind of redemption and recognition - and in this way he is mirroring a distressed Lang who is busy dodging reporters and mobs of protesters following allegations he committed war-crimes.
A British prime minister who sent troops to assist America's forces in Iraq, and whose every move seemed to meet loud applause from the White House? Yes, it sounds more than a little reminiscent of a recent British head, and Polanski has made no secret of the fact that Brosnan is essentially playing a (more attractive) version of Tony Blair.
The script is based on British writer Robert Harris' 2007 novel The Ghost which was unashamedly based on the former leader.
Polanski takes the political furore of Harris' book further adding all the ominous trimmings of a great Alfred Hitchcock psychological thriller.
Unable, as he has been for years to film in the US, Polanski created his own Massachusetts on the wind-whipped, bitterly cold island of Sylt in northern Germany.
Most scenes take place within the modernist, angular walls of Lang's publisher's beach-side home. This was actually built on the mainland - the moody views of horizontal rain bullying the sand dunes were added in post-production. The sinister setting reflects the storm of dissent hurling towards Lang, and the iciness of the characters that surround him.
Olivia Williams oozes uneasiness as Lang's formidable wife and political adviser, haunting the beaches in her billowing oil-slicker and casting hollow stares towards a husband who she has lost to his blonde personal assistant (Sex and the City's smirking Kim Cattrall).
Meanwhile, the Ghost cycles through the blinding rain and stares into his whisky, aware that he is filling the shoes of a writer whose death has been labelled by everyone other than those he is living with as "suspicious". A bleak manuscript, a bleak setting, and for someone, a bleak outcome. Take an extra cardigan. Polanski ensures the incessant rain, if nothing else, will leave his audiences cold.