Rating: *****
Verdict: Arvo Part evokes symphonic serenity for the City of the Angels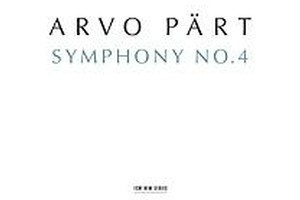 Arvo Part's new symphony takes its title from one of the most maligned cities on the American continent, Los Angeles. Commissioned by the Los Angeles Philharmonic, last January's premiere performance, under Esa-Pekka Salonen, is now available on an ECM recording.
The work's title signifies more than a megalopolis of straitjacketing freeways, all-encircling smog and heartless television culture. Drawn to the fact that "Los Angeles" in Spanish means "The Angels", the Estonian composer based the score around the sacred chant of Canon of the Guardian Angel.
Scored predominantly for strings, with timpani and Part's signature bells, much of the work comes across as a Samuel Barber Adagio for our times. Its unflinching spirituality is encapsulated in a first movement titled Con sublimata.
There is intense contemplation here, as the Los Angeles players, with precision and poetry, mould Part's flow of major and minor harmonies, merging and sometimes emerging as if from a sonic mist.
A sense of the urgent bordering on anxiety rules in the Affannoso central movement. Dramatic silences expose audience shuffle at Los Angeles' Walt Disney Concert Hall, but it does not dampen its uplifting closing minutes, in the wake of a Sibelian climax.
The third movement is built around an exquisite violin solo from concertmaster Martin Chalifour, a memorable soloist with Auckland Philharmonia Orchestra some years ago. Finally, the work takes its leave, floating off into another space and time with a suspended minor chord on harp, bells and pizzicato basses.
Part has his detractors, who dismiss his ambient textures as naive. Nevertheless, even the hyper-energetic Steve Reich once admitted that the Estonian's popularity, considering that he was completely out of step with the zeitgeist, was inspiring. As the American commented, "His music fulfils a deep human need that has nothing to do with fashion."
The disc complements the 35-minute Symphony with 15 minutes of extracts from the Estonian Philharmonic Chamber Choir's 1998 recording of Part's Kanon pokajanen. While the composer applauds the coupling, aficionados might prefer to immerse themselves in the 83 minutes of the original choral work, and perhaps the Symphony would impress even more in stoic isolation.