Scribble, Scribble, Scribble by Simon Schama
Bodley Head, $64.99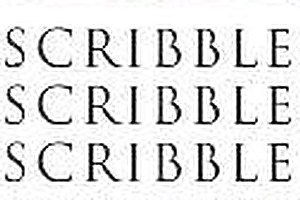 For those readers who do not regularly encounter the New Yorker, Guardian, Financial Times, Vogue and others it may come as a surprise to find historian Simon Schama finds time away from writing best-selling books like Citizens and The Embarrassment of Riches and from fronting a parade of television films to churn out a stream of journalism.
It will not, however, come as a surprise to his book audience to discover that his journalism is of high quality: thoughtful, entertaining and covering an eclectic range of subjects. The subtitle is "writings on icecream, Obama, Churchill and my mother" which gives some flavour of the variety of material here.
Not much collected journalism stands the test of time and the contemporary political pieces here may age as Schama's enthusiasm for Obama and his detestation of George W. Bush, which was strongly to the fore in his last television series spin-off The American Future, are judged in a longer perspective.
But he is never anything other than intelligent as well as emotional.
The pieces are collected under eight headings, although one section has only one entry, a helpless fan's account of his devotion to the Boston Red Sox which will strike a chord of recognition in everyone else trapped in infatuation with a sports team.
Schama is also infatuated with food, another common infection, and serves up some good recipes along with the reminiscences of his mother's rigid repertoire and other memorable meals and food writing. His favourite in this field is the great M.F.K. Fisher, and his ability to convey the pleasure of food comes close to hers, as high a compliment as I can pay.
On the weightier side of life Schama delivers, among others, one of the better pieces you are likely to read on 9/11 and troubling reflections on anti-Semitism on the web.
As you would expect, he is particularly interesting on history and historians. His review of Roy Jenkins' biography of Churchill provides a platform for a charitable assessment of that great, and greatly flawed, figure while a LRB review of a book by Prof Carlo M. Cipolla is as brutal a hatchet job as any literary assassin might admire.
He is, of course, strong on art too and the pieces on Anselm Kiefer and John Virtue sent this reader in search of more material on them.
He has that great gift of making you think again about works that have become over-familiar so that, for instance, you look at Turner with a refreshed vision. Inevitably some of the material is weaker and one wonders if the article on Charlotte Rampling and a couple of others would have hit print without the Schama name.
Schama has a tendency to overwrite, a fault of which he is aware and which is, perhaps inadvertently, well illustrated in the self-indulgence of the first couple of pages of his introduction.
But this is a book well worth having, particularly if you are a food-loving, politically interested, art-worshipping, historically minded sports fan.
John Gardner is an Auckland reviewer