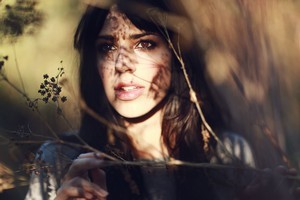 MUSIC
Don't even bother going home - or sleeping - because Leonard Cohen's first of two shows at Vector Arena tonight is the start of four big days of live music, which also includes former Jam and Style Council frontman, and bonafide rock'n'roll legend Paul Weller's three sold-out Powerstation shows.
Also tonight, and for those with more of a penchant for epic mainstream rock, former Live frontman Ed Kowalczyk plays the Powerstation in support of his new solo album, Alive.
Then on Friday, as well as Weller's first show, TrinityRoots hit the Auckland Town Hall on their reunion tour; Saturday sees Brooke Fraser at the Civic (and at Hamilton's Clarence St Theatre on Sunday) in support of her No 1 album, Flags; and on Sunday, eccentric and extravagant musician Rufus Wainwright is also at the Civic. His show includes a performance of his latest album, All Days Are Nights: Songs for Lulu, during which, you, the audience, will be asked to remain perfectly silent for the duration.
So please cork it would you.
MOVIES
Pay parity is big news in the movie business these days - and it was big news in the car business in the late 60s too which is what comedy-drama Made In Dagenham is about. (Reviewed here.) The female sewing machinists at a Ford assembly plant in Essex got sick and tired of lousy pay and the resulting strike led to the first moves towards pay parity between male and female in Britain - you go girls.
Also opening this week is action thriller Red, starring Bruce Willis, John Malkovich, Morgan Freeman, Helen Mirren and NZ's Karl Urban; Winter's Bone, reviewed here, by all accounts a stunning film about a compassionate yet tough teenager's fight to look after her family, and Cyrus, about what happens when recently divorced John meets Molly at a party. And also, as part of Diwali celebrations this weekend, the Indian film fest Yes India is on at Rialto from tonight.
TV
Poor Courtenay. From front runner to also-ran. If only the New Zealand's Next Top Model contestant could read a map as well as she strikes a pose. And so it's down to the last three for the final showdown on Friday night in which I'm picking Michaela to win over gushing and goofy Elza and staunch-as Kawerau chick Danielle.
Also on the box, hone your driving skills with experts Greg Murphy and Scott Dixon in Crash Course (tonight, 7.30pm, TV2) or have a laugh and check out what happens back stage at Auckland comedy club The Classic on A Night at the Classic (Wednesday, 10.30pm, TV2).
OR...
Stock up on lollies because those trick-or-treaters will be out in force. But here's the thing, don't just hand over the sweets when little Jimmy and his mates come calling, make them work for it and ask them to do a trick before they get their fix. Also, and not that I'm a Halloween scrooge, or condoning ID-ing trick-or-treaters, but really, some of these big brothers and sisters who tag along with their little siblings need to get a window washing job or something and buy their own $2 mixture.
-TimeOut