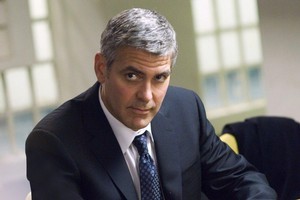 The celebrity stalking industry can be dated back to the 1950s, when enterprising young bucks on Hollywood Boulevard sold maps showing the homes of movie stars.
Next week, it will take a giant leap forward with a website that will map not just Hollywood but the entire planet, and not the stars' homes, but the stars themselves.
Justspotted.com, which launches on Wednesday, has been developed in close collaboration with Twitter for two years.
It will scan the Twittersphere, Facebook and other social media for news on the whereabouts of the 7000 celebrities in its database - be it posted by the celebrity in question or someone who has spotted them in the street - and overlay that information on a map of the world.
It is not the first incarnation of a website of this type. In 2006, media website Gawker launched Gawker Stalker Maps, a similar service, prompting United States talk show host Jimmy Kimmel to say to the site's editor on live television: "I would hate to see you arriving in hell and somebody sending a text message saying, 'Guess who's here'."
George Clooney also took issue with Gawker Stalker Maps, circulating an email to celebrity publicists suggesting that they counteract the site by getting people to "flood their website with bogus sightings". Gawker has since discontinued the service.
The new website has already provoked considerable concern.
"It's another step in the direction of Big Brother society," said celebrity publicist Max Clifford. "And potentially very dangerous. There are a lot of very funny people out there. If they are going to be able to easily know where celebrities are then there is a chance it puts them at risk."
But founder and chief executive A J Asver says JustSpotted operates by aggregating information that's already publicly available. He claims the "celebrity-friendly" site is about fans making a psychological connection with stars rather than a physical one.
"The information isn't real-time enough for you to run over there and see them," he said. He hopes the site can be used with celebrities, including helping them with promotions.
Clifford also sees potential for the more fame-hungry figures.
"If you make the distinction between celebrities and stars, yes. Celebrities are desperate for any publicity they can get. I'm sure anyone on Big Brother would love to be on it. And yes, it might mean that people can draw attention to somewhere that they want to be seen - a big store, or fashion show - and then get it in the papers."
The site's relationship with the tabloid media, together with its heat sensor-like tracking ability, also concerns PR man Richard Hillgrove.
"What happens when some footballer's latest crime turns up on the front of the News of the World, and suddenly there's a website telling you where he is? This site can be used to facilitate a witch-hunt," he said. "You could create vigilantism, that's a very dangerous aspect of it."
Privacy lawyer Rod Dadak predicted that JustSpotted would struggle to survive. "Its existence will most certainly be challenged at an early stage," he said. "If you tweet to the world saying where you are, you can have no expectation of privacy.
"But if someone else tells the world where you are, in a place where you can have a reasonable expectation of privacy, then you have cause to complain. In my view, Justspotted.com will soon be Justgoneoutofbusiness.com."
- Independent