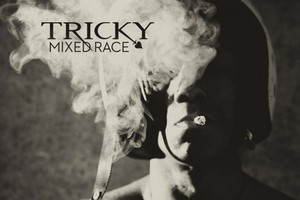 Tricky is an unassuming presence on the music scene these days as he quietly goes about the business of releasing albums. And if all the songs off his ninth album were as brilliantly inspired as first single Murder Weapon-with its Peter Gunn Theme jaunt and groove-then he might have had another Maxinquaye on his hands.
Then again, Mixed Race is a different beast from that stoic and sinister classic, because it is lighter, more up, and almost breezy in comparison.
So while Murder Weapon is the definite stand-out here, tracks like the exotic eastern-influenced Hakim and the spooky brooding of Ghetto Stars make it another solid addition to the Bristol star's unusual and inventive canon.
-TimeOut