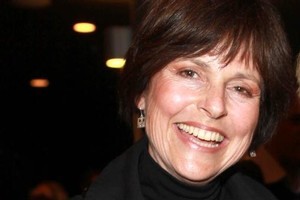 Seeing Va-Jaw-Jaw eight years ago, I thought it was woman-roaring stuff that we didn't need any more, a generation behind the times (although written in 1996). But this new rendition, full of hard-hitting and hilarious performances, has changed my mind; perhaps because - thank gawd - they've cut out the audience singalong.
It delivers exactly what it says: monologues.
These are arresting personal stories on a minimalist dark set, without an overarching plot or interaction between players.
The docudramas are famously based on playwright Eve Ensler's interviews with 200 women.
Yes, there is a bit of the "my vagina is a flower" talk. Although, as the play points out, such sentiment is far better than shame or fear about one's anatomy. As for the problematic identity essentialism - I am my vagina? No thanks.
But it's not often we get to hear voices counter to the pristine-clean feminine hygiene ad world. Riveting chameleon Chelsie Preston-Crayford twirls her wrists as a Hispanic woman who insists that "to love vaheenas you have to love hairs", while Fern Sutherland fumes fabulously in the lotus position, hissing a litany of complaints. Only vaginal cosmetic surgery is missing from the list of horrors.
We saw only five of the rotating line-up of 20 women, directed by one of the four directors (Caroline Bell-Booth), but their characterisation, timing and audience connection bode very well for the rest of the season. The cream frilly dress code is tolerable.
As cute punctuation marks, scripted vox pops delivered by another 22 women pop up on screen. Carol Hirschfeld, Miriama McDowell and Shavaughn Ruakere are believable when waxing lyrical about their vaginas; Judy Bailey gamely pretending hers smells of "fish ... and lilacs" and whooping "ooh momma!" was like the lady school principal giving the period talk. The 11-year-old inside us all giggled.
* What: The Vagina Monologues
* Where: The Basement, Greys Ave
* When: To September 11