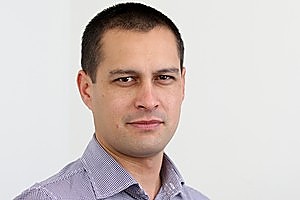 Television
On Sunday the excellent Damages (TV One, 10.30pm) kicks straight into its third season with Patty Hewes (Glenn Close) representing the victims of a bigwig financier's $70 billion scam; meanwhile, Ellen Parsons is now an assistant district attorney prosecuting drug crimes and is up to her neck in her new role, trying to convince a drug dealer to turn against his suppliers.
Also on Sunday Tom Cruise and Cameron Diaz hit the test track in a reasonably priced car on Top Gear (Prime, 7.30pm), and tomorrow New Zealand's Next Top Model (TV3, 7.30pm) reaches bratty new heights when one of the girls refuses to get her hair cut in the makeover episode.
Music
I had a couple of Stevie Ray Vaughan tapes when I was a nipper. Texas Flood was a cracker, with a great version of Mary Had A Little Lamb on it, and the great blues rock axeman's live album wasn't bad either.
Sadly, 20 years ago tomorrow he was killed in a helicopter crash, but his name and legacy will live on at a special tribute show at the Kings Arms tomorrow night.
And tonight,rowdy progressive metal rockers the Butterfly Effect team up with local lads Jakob for a show at the Kings Arms; and the annual blues bash, the Waiheke Winter Blues Festival, is on this weekend with Hammond Gamble among the highlights.
Movies
Here's an odd coincidence. Today sees the release of Avatar: Special Edition - with eight minutes of extra footage inserted by James Cameron. Also opening is the comedy-horror Pirahana 3D.
As all B-movie buffs know, Cameron's first feature as director was 1981's Piranha Part Two: The Spawning. Wonder if, at the new fanged fish movie, the 3D goggles come with a snorkel? Also opening today, fresh from its Hawera premiere and TimeOut cover treatment, is Predicament.
Or...
Eat scallops. By far my favourite shellfish, which will be in abundance and cooked in many weird and wonderful ways this weekend at the Whitianga Scallop Festival. And if you can't make it to Coromandel, then treat yourself. Throw some in a nice pot with a bit of butter just briefly and then eat.
-TimeOut