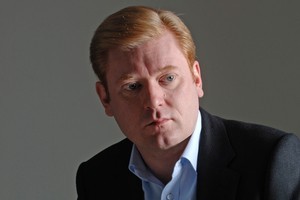 R.J. Ellory is a UK author of best-selling thrillers.
The book I love most is ...
In Cold Blood by Truman Capote. I've read this four times and I'll read it again. Genius. Absolute genius. I feel very strongly about this book. As William Shawn (editor of The New Yorker at the time) said: "I think this book will change the way people read ... it may even change the way people write ..." Superb, breathtaking, magnificent.
The book I'm reading right now is ...
Eddie And The Cruisers by P.F. Kluge. Picked it up in New York as my US publisher publishes all of Kluge's work. Ties in both with my love of music and my love of literature.
The book I'd like to read next is ...
True Grit by Charles Portis. Right now the Coen brothers are remaking this film with Jeff Bridges. The book is actually written from the viewpoint of a 14-year-old girl, Mattie Ross.
The book that changed me is ...
The Shining by Stephen King. I was 13 years old and ill with chicken pox at boarding school. To prevent infection I was quarantined. The door was locked. Through the round porthole window of that door was a long black-and-white checkerboard tiled corridor. Every once in a while I would hear footsteps, and I would go to the window, but there was no one there. Half the book I didn't really understand. The half I did understand scared the hell out of me. Perhaps that was really the first time I was truly aware of the power that fiction possessed to evoke an emotional response.
The book I wish I'd never read is ...
There is no such book! I am glad I read every one of them, even the ones I gave up on!
* R.J. Ellory's new novel Saints of New York comes out on September 1. He will be touring New Zealand from September 8-11, see www.hachette.co.nz for details.