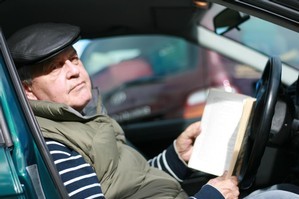 Murray Gray is the owner of Titirangi's Out West bookshop and programme director of the annual Going West Books and Writers Festival.
I don't do best book or that sort of thing. Right now I am, as usual, reading several books in different places. The location determines the book to some extent. By my bed I always keep a small paperback that can be easily held in one hand. These are often books I've read before and this is helpful as I rarely read more than a couple of pages before dropping the thing as I drift off. Currently this is one of the many delightful George MacDonald Fraser Flashman novels - tacky plots, but great history.
My real book at the moment is The Passage by Justin Cronin. It came to my attention on the essential read list on Beattie's Bookblog. This is the first fantasy/science fiction title I've read for about 20 years. At 800 pages it requires my sitting in the recliner and being able to read undisturbed for some hours. Well written but a bit tedious at times.
In my shop I'm exposed to such a range of books almost anything goes. I love the process of reading, then hearing and even watching a book in a range of media. I've just finished re-reading Faceless Killers by Henning Mankell, hearing it read superbly on disc in the car and then seeing Kenneth Branagh playing Wallander, the protagonist, on UKTV last week. I'm looking forward to eBooks and the ability to have all these takes on one text immediately available.
* This year's Going West Festival, Right Word, Right Place, Right Time, takes place at the Titirangi War Memorial Hall from September 10-12. www.goingwest.co.nz