TV presenter Shannon Ryan is host of C4's The Official NZ Top 40.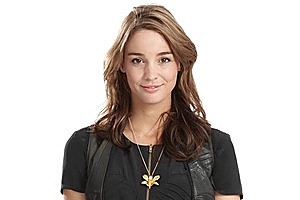 The book I love most is ... Helen Keller's Teacher by Margaret Davidson, about Annie Sullivan who became blind as a child but had corrective surgery. Once an adult, she became Helen Keller's teacher and guide.
My 4-year-old brother Jack has a condition called achromatopsia that has affected his ability to see fully.
I read this when I was 12 but it means much more to me now.
The books I'm reading right now are ... Women and Post Office by Charles Bukowski.
My boyfriend has a lot of his books and my friend Amanda started reading Women at the same time as me ... so I switched to Post Office. Watch out for a house full of Bukowski fans.
The book that changed me is ... I think all books in a way are going to change you.
It may not be an obvious change but you always take something from what you are reading.
A book will give you perspective on something different and new.
The book I wish I'd never read is ... One of the Baby-sitters Club books when I was about 10 was horrifying.
I can't remember the title but in comparison to the nice Baby-sitters Club books, in this one there was a murderer.
It turned me off the books - probably a good thing when I look back on it.