Where: Prime
When: Tonight 8.30pm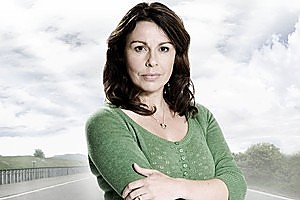 Hollywood gets a lot of stick for its remake habits. But that venerable screen institution, the BBC, also finds it hard not to go fossicking in the attic for past glories to "re-imagine".
Certainly it provides a fair bit of fuel for American remakes, whether it's The Office, State of Play or Edge of Darkness. But the Beeb's own drama department, when it's not photocopying yet more Jane Austen or Charles Dickens adaptations, sure has been going through its back catalogue in past years. Especially in the sci-fi department. The revived Dr Who led the way. And there have been reworkings of The Quartermass Experiment and The Day of the Triffids.
The latest re-do is Survivors, which originally ran for three unsettling seasons in the 1970s with its tale about a small group of people holed up on an English farm in the aftermath a devastating virus which killed most of the world's population.
The Survivors remake, which screened from 2008 in Britain until its cancellation earlier this year, is not directly based on the original TV show but based on the novel by Terry Nation (of British TV sci-fi fame and who created the Daleks but not the Doctor Who show itself).
It was adapted by Adrian Hodges (Primeval, Rome, Kavanagh QC).
The source of the plague was not really explained in the original series of Survivors. A mysterious Asian was featured in the opening credits, suggesting the possibility of Cold War germ warfare. Hodges thinks that the idea of a worldwide pandemic is timely.
"Look at Sars and bird flu," he says. "Governments are already stockpiling vaccines. And pandemics can travel so fast these days."
Producer Hugh Warren says: "The series is about survival in practical and social terms. There's no electricity, no running water, no infrastructure. There are no phones or computers. But also it's about survival in a social way and the breakdown of law and order. Does it become the survival of the fittest, or does it become collaborative, people supporting each other?"
The cast of the modern-day Survivors includes Max Beesley, Julie Graham, Nikki Amuka-Bird, Freema Agyeman (Torchwood), Paterson Joseph and Phillip Rhys (24). The central character is played by Julie Graham, whose search for her young son - away on an Outward Bound course at the time the plague virus strikes - forms a strong emotional thread through the series.
"She's the de facto mother of the family," says Graham of her alter ego, Abby. "I like her, she's a decent person. I'd hope I'd be like her if humanity went belly-up. It would quickly divide into good and bad, and it does make you feel which side you'd be on."
- INDEPENDENT