Rating: 3/5
Verdict: Guitar pop heroes' delightful debut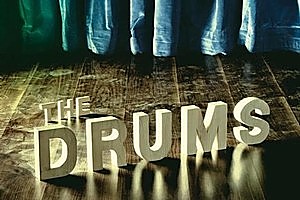 What starts out sounding a tad twee soon becomes an absolute delight with some adorable whistling on the New York quartet's breakthrough single Let's Go Surfing.
That song - mostly about Barack Obama rather than the Beach Boys ("There's a new kid in the town ... Honey, he's moving into the big house.") - was released last year, and with its cutesy jaunt it made these hip young things guitar pop's bright new hopes.
The Drums, who support Florence and the Machine tonight at Trusts Stadium, might be a little too bashful - yet, anyway - to make more of an impact. However, songs like Book Of Stories (a hark back to the playful mid to late 80s-era of the Cure) and the glum toe-tapper I Need Fun In My Life are catchy and inviting.
There are more muscular moments, like when they get their Joy Division groove on for Forever and Ever Amen; It'll All End In Tears is shrouded in a subtle veil of synth and the beautiful lash of drums; and Me and the Moon is like the Strokes, only without the aloofness and the cool factor.
And though the Drums are reminiscent of everyone from the Smiths and the Cure to the 80s-era of Flying Nun bands like the Chills and the Clean - and in their gloomier moments of a brighter, breezier Joy Division - there's no denying the band's delightfully addictive songs. But the future of guitar pop? Let's wait and see.