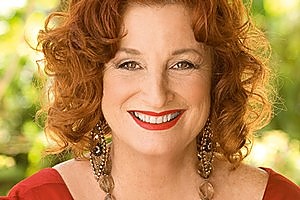 Peta Mathias is a broadcaster, writer and cook whose new TV series Peta Unplugged In Marrakech starts on Prime on Tuesday.
The book I love most is ... The Joy of Cooking by the Rombauers. I first bought it when I moved to Canada in 1974 and it taught me to cook. In my flat in Vancouver, I made fabulous meals for myself, and if they turned out okay I called my always-hungry friends around.
The book I'm reading right now is ... A General Theory of Love by Lewis, Amini and Lannon. This beautiful book, connecting love with biology, was written 10 years ago and is still selling. It's very insightful and original and beautifully written.
The book I'd like to read next is ... Anything by Lional Shriver. I thought We Need to Talk About Kevin was breathtaking. When asked what her writing rituals are she said, none, I just do the damn job.
I feel the same way about writing, it's easy, you just sit at the laptop till your fingers bleed.
The book that changed me is ... Dostoevsky's Crime and Punishment because I realised you can write really gossipy, complicated text and have it be intellectual and moralistic at the same time. I was in school when I read it and thought - wow, this is what writing is really about - axe murders, sleaziness, betrayal, virtue and retribution.
The book I wish I'd never read is ... The Kama Sutra. My girlfriends and I read it together in my flat across the road from the nurse's home, and screamed so much we almost bled. I wish I'd never read it because sex with New Zealand boys was underwhelming after that.