Rating: 2/5
Verdict: Macy still hurts, and so does her music.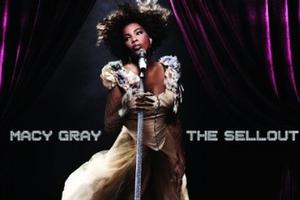 Macy Gray's fifth studio album comes out of what she has referred to as a really "bummed out" time in her life.
Thinking she might have to sell-out, get a hit-single-making-machine of a producer and become a wizened version of herself to enjoy success again, Gray decided to do just the opposite and write what she wanted, with whom she wanted, in a small, dirt-cheap studio.
So in that respect, this album doesn't really define sell-out at all. It should be called "brave comeback". But, listening to Gray move between flat soul, mediocre pop and naff ballads, you can't help think that maybe if she had done what the swish producers wanted her to, she might have nailed it.
Beauty In the World, which runs like a clap-along gospel track, and the slow confessional Still Hurts are proof that her album is the product of a terribly emotional period in her life. Unfortunately though, there's just nothing that matches the husky yet soaring passion of the 1999 track that set the benchmark - I Try. Help Me and funk track That Man are almost there, but are dragged by the stilted and one-dimensional back-up.
However Real Love - featuring Bobby Brown - is a lone gem towards the end that shows off the smooth, whiskey vocals Gray does so well, while Brown's baritone adds moodiness and a snap-your-fingers quality.
High commendation for having the guts to emerge from a dark place and pull together a heartfelt album and all, but this sounds like a rushed job Gray put out to remind people she is still alive.