Rating: 4/5
Verdict: Local d 'n' b leader goes dubstep with inspired results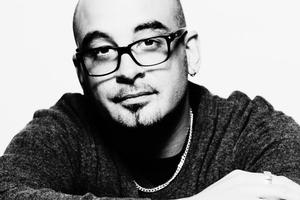 It starts a little touchy feely compared to the past work of this Auckland drum 'n' bass maverick, with Tiki Taane's soothing serenades on the opening title track and Boh Runga's forlorn coos on Airwaves. But it's all a beautiful ploy to coax you in before the eerie and static dubstep of Risque starts winding up the tension, and with the cagey beats of Empire you really start getting twitchy.
On his third album, Jay Bulletproof-a stalwart on the New Zealand drum 'n' bass scene for more than a decade - heads off in a purely dubstep direction with shin-shattering results. It's unique in that it's a mix of Bulletproof originals, with a long list of guests including rappers PNC and David Dallas, through to dubstep exponents Optimus Gryme and Truth, as well as his remixes of other artist's songs. But it's Bulletproof's propulsive style, futuristic bass explorations, and penetrating beats with big and euphoric personalities of their own, that provide the overriding force.
And it's not all wobbly bass and darkness either, with the uppity, rave-like dubstep of Back In the Day, the glitchy soul of Teardrops, and the heavy clip-clop and gallop of Bangalore keeping the album jumping and lively.
Taane's Tangaroa, his chart-topping hybrid album Past, Present, Future, also gets the Bulletproof treatment and he turns it into a monumental and fearsome dubstep haka. This musical power works its way throughout the entire album, making it his best record yet. He plays live at Ink & Coherent on Friday.