Rating:
3/5
Verdict: Shake your pre-conditioned ears and try to enjoy.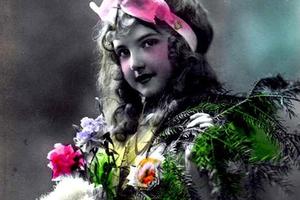 The Mayfair Set's debut collection will make you think. It will make you question how something so awfully clashing and disjointed can be a song - and how your could let yourself stick with it for eight tracks. But just as it's now acceptable to wear pink and red and stripes with spots, the off-beat Brooklyn duo behind these tracks say it is also fine to mix 60s pop melodies with mashed-up, minor-key melancholy.
The Mayfair Set comprises Dee Dee of Sub Pop's one-woman retro band Dum Dum Girls and Mike Sniper, known as post-punk outfit Blank Dogs. The pair have been fusing their sounds and producing experimental singles and EPs for just a year.
Anyone who hasn't sat through a young indie-band sound-check may not be prepared for the initial squawks and fuzziness of the opener. But, just like a live-warm-up, this is a difficult sound you should stick with. As it moves through spooky Three For Me towards upbeat I've Been Watching You, the album becomes less of a challenge.
It's like an abstract art installation that makes you cock your head to the side and ask "really?", then inspires you to go home and cut up all your cassette tapes, looping them together in the hope you might be able to make something similar.
Chances are you won't, as this is one unique album.