Rating:
3/5
Verdict: The many faces of wobbly bass.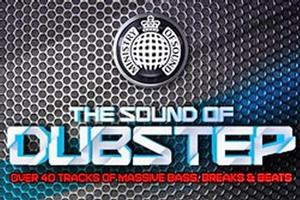 If ever there was proof dubstep has come in from the cold and skulked its way to the surface from its dingy underground roots, it's this compilation.
Because once Ministry of Sound - the nightclub, record label and purveyors of any sort of music with an oonst-oonst pulse - get hold of a music genre, package it up into a nice tidy bundle, and fire it out to the masses, there is no stopping it.
This 44-track, double-disc beast of wobbly bass and lambasting rhythms is a one-stop shop for dubstep's many anthems, while also giving a good overview of the varied styles that exist within this dark music that grew out of the British garage scene in the early 2000s.
So there's everything from the harrowing minimalism of Coki and Shackleton, to the melodic and dreamy Joy Orbison, through to the pop-dubstep of Kid Cudi vs Crookers Day 'N' Nite. And it never ceases to amaze how a dubstep remix can make an incessantly annoying song, like the Qemists' Dem Na Like Me, sound alluring.
The album also includes non-dubstep artists whose songs get given the rib-tickling treatment, like flash-in-the-pan two-step guy MJ Cole, whose excellent late-90s track Sincere gets a seductive and smooth reworking, there's Rusko's gabba-dubstep take on Prodigy's Take Me To the Hospital, and Dizzee Rascal's Bonkers gets a slow-motion massage.
But for something sonically brilliant and soulfully filthy, you can't go past the Bug's Poison Dart, remixed here by one of dubstep's early golden boys, Skream.