Rating: 4/5
Verdict: Dance cult hero bows out in deep deranged style.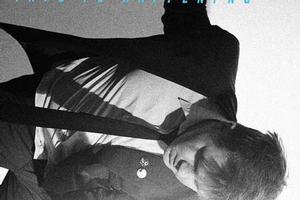 James Murphy's third and apparently final album as LCD Soundsystem opens with what you would expect from the New York dance-punk legend who has had the hipper parts of the music world in raptures over his previous releases.
Dance Yrself Clean opens with a nice little serenade over unhurried synthesiser-bass and tinny percussion, but at the three-minute mark it drops into electro-rock so thick it makes your platelets change shape. Yup, we've been mesmerised once again.
That nine-minute opener is followed by Drunk Girls - the album's answer to the previous breakthrough singles North American Scum and Daft Punk Is Playing At My House.
Only it's less angsty and more ridiculous and borrows - as Murphy has done before - heavily from David Bowie, especially the call-and-response hook of Boys Keep Swinging. Two tracks later and All I Want has the drones of Bowie's Heroes down pat.
Elsewhere the scatterbrained Pow Pow updates Talking Heads' Afro-funk and You Wanted a Hit has Murphy bidding a less than fond farewell to the music business over a crisp synthpop backing.
If rumours are true and this really is LCD's last album, then closing track Home is the one to end on. Murphy's solemn croon breaks the law of dance by making it something that you don't have to sweat to, and he slips away with the affirmation, "it won't get any better, so goodnight".
The rest of the album's nine tracks average seven minutes, covering varied ground between spacey explorations, tribal dance and whispered poetry. Some can feel a lot longer, especially with Murphy in a lyrically verbose mood throughout
And with its occasional monotone plods and bruised melodies, it does take a while to warm to.
But while it does lack the punch of its celebrated predecessor Sound of Silver, this boasts more depth and drama than any previous LCD set.