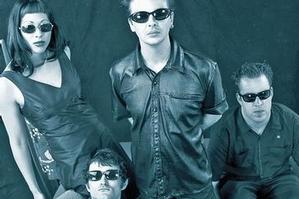 MUSIC
Music month continues to take over drinking holes and town halls all the way from Ponsonby to Pukekohe this week. For some rock 'n' roll nostalgia, the Kings Arms is hosting Delta's first reunion gig since 1999 this Saturday with Thorazine Shuffle, who have just started playing after a 10-year hiatus and old-timers The Lure For Shores. Meanwhile, Batucada Sound Machine are fundraising for their European tour with a show at the Montecristo Room. Tonight Jason Kerrison plays a free gig at SkyCity's Twenty One (he's had a good 12 days to rest his voice after the marathon one-day national Opshop tour). He's joined by TBC (The Babysitters Club) and DJ Killamanraro.
TV
Our new Apprentice is squeezing his brood into a Wellington apartment, the Masterchef is testing his new culinary skills on his family, and to top it all off, Heidi Klum's next hottest designer will be announced on the Fashion Week final of Project Runway tonight. Time to find a new reality hit. If you can count her as real, Lady Gaga plays herself on Gossip Girl this week. In local drama, Reservoir Hill, the online series that made it big at the Digital Emmys, screens on TV2 this Sunday.
Also Damages has been taken out of TV One's Sunday schedule and is being replaced with Cold Case.
FILM
Gladiator Russell Crowe is reborn as a bow-wielding hero in tights this week. He plays the pickpocketing legend in director Ridley Scott's version of Robin Hood, out today. Jake Gyllenhaal, Tobey Maguire and Natalie Portman team up for a tug-of-love tale in Brothers, a modern remake of the screenplay by Susanne Bier and Anders Thomas Jensen. And Amanda Seyfried, the doe-eyed blonde from Mamma Mia and Dear John, stars in Letters to Juliet, which despite being a love story set in Verona, is not a retelling of the Shakespearean drama. It's about the letters the locals write to the famous statue of Juliet and what happens when they are answered.
OR ...
As the slogan says, ideas do need words. Or sounds or pictures. The Readers & Writers Festival this week gives us a chance to listen to people who spread ideas for a living. From photographer Marti Friedlander to artist Dick Frizzell (pictured), rock/pop band Ivy Lies, to local and international authors and professors of English, there is plenty to feed the mind, inspire creativity and spark debate as well as workshops. See www.writersfestival.co.nz for full listings.