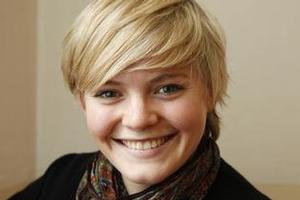 MUSIC
It's 80s sensations Spandau Ballet and Tears For Fears' first New Zealand concert tonight. Five-piece Spandau Ballet promise a two-hour set of their funk, soul and synthpop hits and pop duo Tears for Fears will open for them. It's actually a big night for international acts because the Harlem Gospel Choir are playing a tribute to their late friend Michael Jackson at the Aotea Centre tonight and New York geek-poppers Vampire Weekend are across the bridge at Bruce Mason. This weekend, Britomart will come alive with the sound of music for another round of bStreet (run by bFM), to launch music month. New Zealand rock and pop acts and DJs will be playing the night away in the local bars.
MOVIES
Gaylene Preston's film Home for Christmas couldn't have been launched at a much more poignant time, as the tragedy shrouding this year's Anzac Day continues to make headlines this week. Preston's film, starring her daughter Chelsie Preston-Crayford and Kiwi export Martin Henderson, is based on true stories of young couples living through WWII.
Action fanatics and Scarlet Johansson admirers will be pleased to see Iron Man's sequel out today, and there are also two quite different French films worth checking out; The Hedgehog about a bored 11 year-old who decides to kill herself on her twelfth birthday and Sister Smile, a biopic about a nun called Jeanine Deckers who became a famous singer in the 60s.
TV
Tune your televisions because some great things are happening on the smaller free-to-air channels this week. Doctor Who's Eleventh Doctor hits Prime in a flurry of special effects and hair on Sunday, and is competing with Maori Television's award-winning new children's show Kaitangata Twitch, an adaptation of Margaret Mahy's novel. Also on Maori Television is Homai Te Paki Paki, the Maori Idol series, and Willie Jackson casts his rebellious eye over the week's news in Newsbites, his new show premiering on Friday.
OR ...
Hit the comedy festival. Some of the international big names performing around Auckland this second week include Miles Jupp, Wilson Dixon, Jimeoin and Cori Gonzalez-Macuer, and there's a whole list of local gigs to check out too. Take your belly laugh and leave your prudish upbringings at home.