Depth of comedy festival's line-up trumps even an act of God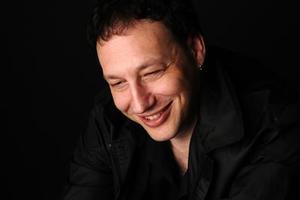 A comic genius is a guy who can skulk onto the stage and tell a joke about not being allowed to open his hotel window and have everyone giggling and writhing. That's British comedian Carey Marx for you. The tale was the highlight of the 5 Star Comedy Preview, the opening show of the Auckland International Comedy Festival.
Not to be confused with the Comedy Gala (on last night), this smaller show hosted by clever Aussie yobbo Wil Anderson is a chance to get a taste of some of the big-name international acts performing at the festival.
Three of them - Tom Wrigglesworth, Miles Jupp and Jarlath Regan - didn't make it in time because of the Iceland volcano so Geordie comic and three-time Auckland visitor Jason Cook stepped in as a replacement.
Host Anderson is another festival returnee. While his masturbation jokes scrape the bottom of the barrel there's no denying the brilliance of his notion that if women were in charge of finding weapons of mass destruction they'd do so easily: "They're right where you left them ... along with your undies and the remote."
Marx is also back after being the hit of last year's festival - and you can see why. He looks likes he's drunk, and with his cheeky Nasally mumble he sounds like he's drunk, but he's got a devilish glint in his eye (when they open wide enough to see it) and the guy is sharp.
First up though was the likeable and friendly Cook. These days he looks a little more portly and has cut off his long dank locks, but he's still capable of flying off on an effortless tangent.
Chris Cox, the cocky young Brit billed as the mind reader who can't read minds, was up against it because his act doesn't suit the quick-fire of a preview show. The find of the show - and one to see at the festival - was Terry Alderton, a mad-cap sound effects, accents and impressions extraordinaire.
Then came "metal head" Andrew O'Neill, whose random outbursts of song and wisdom ("Oh house brick where would we be without you? Outside.") took some adjusting to - but eventually his kooky metal charm sunk in.
But the star of the show was Marx, whose formula is simple. He's up there telling funny stories about things like his beef with a Jehovah's Witness, and why he hates being told off all the time. But it's where he takes these simple situations and subjects that makes him a must-see.
* See Monday's Herald for more coverage of the Auckland International Comedy Festival's opening weekend.