Rating: * * * *
Verdict: Modern day soul sister and band toughen up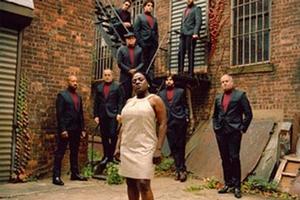 In the last decade New York singer Sharon Jones and band the Dap-Kings have made a name for themselves by reviving the essence of funk and soul music's heyday from the 60s and 70s. Bringing the ways of the old and making it new, if you like.
Across three albums they've not put a hard-strutting step wrong - and fourth album, I Learned the Hard Way, is another old-meets-new school gem.
Though previous album 100 Days, 100 Nights was an easier, smoother listen, and therefore less potent, it was still good. But I Learned The Hard Way is far tougher, and Jones is back to being the real deal, mixing up high serenades and unbridled squawks with purity and rawness.
Midway through the album the Dap Kings (who played on Amy Winehouse's 2006 album Back To Black) take over for a sleek soulful band-alone outing on The Reason that shows their funk-soul mettle.
Elsewhere the surging strings of opener The Game Gets Old are stirring; the slinky stroll of Give It Back is elegant and effortless and the taut yet playful execution of tracks like Better Things and Money make you feel like you're one cool cat.
Listening to Jones and her band, and the sort of resolute swagger and strut with which they deliver these 12 stellar songs, you could be back in the glory days of soul - and that ain't a bad place to be.