Rating: 4/5
Verdict: take a freaky spin on a carousel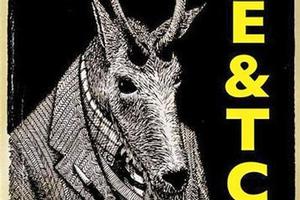 British folkies Erland & The Carnival grab their new listeners by the fingernails and thrust them on to a swirling dance floor, then past the open-mouthed clowns and through the mechanics of a roller coaster.
It's fast, it's cute rock'n'roll, it's off-beat clap-along, it's crooning folk. And it's quirky and varied enough to suit followers of a broad range of genres.
The band is known for rearranging old Scottish and English folk songs, blending them with their 60s rock influences and then somehow injecting them with enough fizz to turn them into pop. This debut album was recorded at Damon Albarn's studio, and has a sound as distinctively British and unique as Blur and Gorillaz, both of which were created by Albarn.
Opener Love Is A Killing Thing, moves between peasant folk to nice boy rock'n'roll and squealing electric guitar. Meanwhile My Name Is Carnival is a nostalgic 60's twanging track, with the warbly and purposely dull vocals and spacey ticks and whistles.
The Derby Ram sounds like the rambling, slurred tales of a geezer over pints in a pub. Like a collage, featuring everything from the rolling lyrics of Leonard Cohen in Disturbed In The Morning to the poetry of William Blake in The Echoing Green, the odd five-piece, led by Erland Cooper, create something very fresh out of something really quite old and familiar.
-Jacqueline Smith