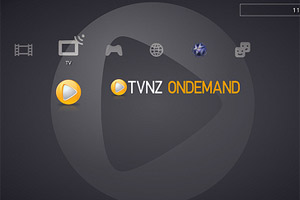 From today, Kiwi gamers are able to access TVNZ's Ondemand service from their PlayStation 3 consoles.
In a statement released today, Sony Computer Entertainment NZ's sales and marketing director David Hine said there were over 105,000 PS3 consoles in homes around the country and the brand was a leader in home entertainment.
"We are very proud to be associated with TVNZ as they are clearly a leader in their field and are continually looking to develop their offering," he said.
The service, which went live at 7am this morning, makes 5000 episodes from 150 series of TV shows available to PS3 users. Accessing the content will not affect the data caps of Orcon customers.
TVNZ chief Rick Ellis described the relationship as a "huge leap forward" for the broadcaster.
It is believed that TVNZ Ondemand is the first catch-up TV service to be optimised for viewing via the PS3 console, offering gamers a selection which includes Go Girls, The Big Bang Theory, Lost and Shortland Street.
In his Geekzone blog, Nate Dunn wrote that the demo units - said to be displaying full-screen images over a wireless connection - offered image quality comparable to Freeview.
However early reports from home-based PS3 users on Twitter claimed that full-screen images were "blocky" and that video and audio were unsynchronised.
Last week an image from Sony's PlayStation Blog was posted on NZGamer.com, fuelling rumours that the Ondemand service was on its way. The website was told to wait until today for an official announcement.
- NZ HERALD ONLINE