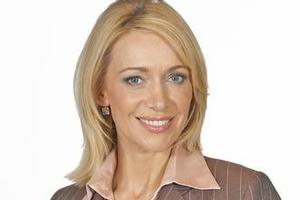 Ali Mau came out fighting last week, publically lambasting Women's Day magazine and its editor Sarah Henry for an article and a series of paparazzi photos it ran about the television star, but a journalist involved with the story says "Ali can't back it up."
Mau's attack, which was approved by producer Tony Davenport and read from an autocue, encouraged Breakfast viewers to respond to the magazine and voice their thoughts. A screen caption gave out Henry's email address.
A senior staff member at the magazine, who didn't want to be named, said the editor was inundated with emails, many of them of a malicious nature ."Sarah received death threats," the staff member said.
But Henry said she wasn't inundated with emails and had only received one death threat.
Mau attacked the magazine for stalking her, her children and her friends, and she claimed the images that were published in the magazine were taken over several weeks.
However, Paul Dykzeul, the chief executive of ACP Media Ltd that publishes Woman's Day, said: "The photographs of Ali that appear in this week's edition of the magazine were taken over a 24 hour period and Ali's children were not present at any time."
The photographer who took the images said there is proof they were taken on the evening of January 23 and the morning of January 24.
"There's crystal clear digital camera data to prove they were taken only 15 hours apart," he said.
Dykzeul told Spy: "I am galled by how grossly inaccurate she got the facts. How can a state broadcasting television channel allow someone to vent their personal angst on TV?"
TVNZ and Mau would not comment but a source at the network said Mau "doesn't dispute she stayed overnight at Karleen's house... just that that the photo of Karleen was taken last week and the others a month ago... Ali knows they've been following her for over a month."
Mau's criticism undoubtedly drummed up public support and sympathy, helped by celebrities like Mike Hosking and Paul Holmes who took to the airwaves to discuss their own circumstances.
Suzanne Paul tweeted: "Good on Ali for her Woman's Day rant on Breakfast. They really are lower than a worms belly."
The senior staff member at the magazine said a few celebrities had subsequently opted not to appear in the magazine following Mau's public attack.
"That has a long-term impact," she said. "Sure, this week's mag will be a sell-out, but the magazine has to look at its long-term branding after this scenario."
One of the journalists involved with the Woman's Day story believes Mau's outburst was an attempt to stoke up public outrage.
"If it had been some off-the-cuff rant you could say, ok, well, she's emotional and it's hard for her to deal with. But it was well prepared with a screen caption giving the editor's email address ready to go... They need to ensure what they broadcast is accurate and fair. There are laws which say so."
Spy understands a complaint has been laid with the Broadcasting Standards Authority.
Mau told Spy she's grateful for all the supportive messages and gifts she's received from around the country, including a relaxing spa treatment to relieve her stress.