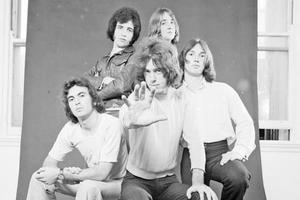 The pioneering band who gave us Nature - regarded as the best Kiwi song ever - and became regarded as "the New Zealand Beatles" in the second, psychedelic, half of the 60s, are reforming for reunion shows.
The Fourmyula are returning with original membership for mid-March shows in Auckland and in their old home town, Upper Hutt.
The shows mark the release of the four-CD set, The Complete Fourmyula which collates all the group's recordings including their singles, three studio albums, plus their "lost" LP Turn Your Back On The Wind, which was recorded in Britain but was never released as the group suffered personnel upheavals and label problems before disbanding for good in 1971.
Formed in Upper Hutt in the mid-60s, The Fourmyula earned the "NZ Beatles" tag for being among the first local bands to insist on recording their own material. That included hits like Come With Me, Alice Is There, I Know Why, Home, Otaki and, Nature - the song which won its writer Wayne Mason the Apra Silver Scroll, became a hit all over again in the 90s for The Mutton Birds, and was voted by Apra's membership as the best New Zealand song of the past 75 years.
Following the departure of their first singer Frank Stevenson - who went on in showbiz as Frankie Stevens - The Fourmyula settled on the definitive line-up of Mason (keyboards, guitar, vocals), Ali Richardson (bass, vocals), Martin Hope (guitar, vocals), Carl Evensen (Vocals) and Chris Parry (drums).
That line-up with be playing Parnell's Windsor Castle on Thursday March 18 and Upper Hutt's Expressions Arts and Entertainment Centre on Saturday March 20.