Are you going to the Big Day Out? Click here to send us your Big Day Out 2010 photos to be featured online.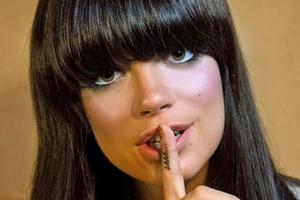 Think you're an aficionado on all things Big Day Out? Test your knowledge with our compendium of fascinating BDO facts.
- BDO attendance in 1992: 9,500, BDO attendance in 2009: 263,054.
- Over 100 local artists approach New Zealand BDO organisers looking for a stage to play on each year.
- Organisers plant Eucalyptus trees to try and offset the carbon emissions caused by the festival. Around 16,000 have been planted so far.
- 2010 is the first year where the concert will be for Mature Audiences only (MA15)
- Australian police arrested almost 60 people for drug violations at the Perth leg of the BDO last year.
- Beenie Man was removed from the Auckland BDO line-up because of his use of homophobic lyrics early in his career.
- The BDO began as a Sydney only show, extended to Melbourne, Perth and Adelaide in 1993 and made it across the ditch to Auckland in 1994.
- Soundgarden headlined the first Auckland BDO.
- Lily Allen, Muse, Dizzee Rascal and Kasabian, 2010's headliners, have all released albums this year.
- Rage Against The Machine, Iggy Pop, Kasabian, Muse, Dizzee Rascal, Lily Allen, The Streets, Kings of Leon, Fear Factory and the Black Eyed Peas will all have played the Big Day Out twice after 2010.
- Pearl Jam were booked to headline the 2001 tour but pulled out in June saying they would never play festivals again.
- Australian flags were banned from the 2007 BDO's because politicians decided that it would stir ethno-religious tension. The ban was widely ignored.
- A 'minute of noise' has been observed since 2001 as an honour to Jessica Michalik who was crushed in 2001 during a Limp Bizkit mosh pit.
- Groove Armada are the only act playing a New Zealand sideshow. They are joined by Georgefm DJ Nick D.
- The Big Day Out gives a large amount of money to charity each year. To date $558,169.00 has gone to various charities.
- The Auckland BDO is on the third Friday of January every year.
- Due to the popularity of Metallica, organisers booked a second Sydney Big Day Out.
- Every year tickets for the Australian concerts sell out almost immediately, whereas in New Zealand the majority of tickets sell closer to the date.
- BDO was not held in 1998.
- Last year's main stage artwork was done by George Gittoes and was part of the NO EXIT trilogy.
- The Silent Disco play to the audience through wireless headphones.
THE BIG DAY OUT 2010
Friday January 15th, 2010
Mt Smart Stadium, Penrose, Auckland
Gates open 11am
Big Day Out map and timetable [PDF]
* Are you heading to the Big Day Out at Auckland's Mt Smart Stadium? If so, we want to hear from you.
We'd like you to send us your photos from this year's event so we can feature them online.
Please include your name with your photos and - if it's not clear - what the photo is of.
Click here to send us your Big Day Out 2010 photos.