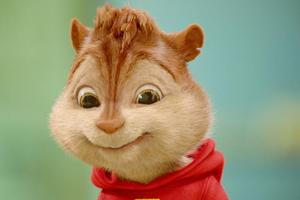 Rating: * *
Verdict: Best seen through the eyes of kids.
Everything about this sequel, sorry, squeakquel, to 2007's Alvin and the Chipmunks is cute, high-pitched, and unsurprisingly very much aimed at a pre-teen audience. Once again the mix of animated and real life characters is convincing. What's missing, though, are a few good laughs, an engaging script and a sprinkling of originality.
Picking up where the last film left off, the Chipmunks are now international rock stars who still cause chaos where ever they go, usually thanks to the cheeky antics of Alvin, their ringleader. Having put their human dad Dave (Jason Lee) in hospital as the film starts, the brothers are left in the incompetent hands of Dave's cousin Toby (Levi).
If you thought Zachary Levi was a loveable bumbling idiot as the star of the TV show Chuck, then he takes that routine to a whole new level here as a totally incapable loser, so traumatised by his school years he's unable to help the chipmunks get through their first few treacherous days at high school.
It's not long before the munks have found their feet, and Alvin has ditched his brothers to become a jock on the football team. Yes, seriously. Pressure is also placed on the boys when the principal asks them to compete on behalf of the school in a local music competition, with the prize money to go towards saving the school's music program.
And, just in case one band of singing chipmunks carving up songs by Beyonce, Pink, Corinne Bailey Rae, Sister Sledge and the Bee Gees with helium sounding voices wasn't enough, The Chipettes, Brittany, Eleanor and Jeanette, hit town and cause all kinds of trouble for the boys.
Alvin, Simon and Theodore are adorable and friendly, and much more appealing than the human characters in this film. They also pull off the slapstick gags better, although this squeakquel is too short on real laughs. Only for kids under 12, so make sure you don't go without one.
Cast: Justin Long, Zachary Levi
Director: Betty Thomas
Running time: 88 mins
Rating: G