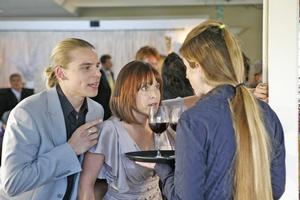 Shortland Street has not always had Christmas cliff-hangers. Most soaps don't.
In England, Christmas Day viewing of Coronation Street or Eastenders is huge, but then again it's not exactly backyard cricket weather over there.
It wasn't until its third year, in 1994, that the makers of our trusty local soap realised they had lost their viewers over the summer holidays. They tested the idea of letting Shortland Street end with a bang the week before Christmas, leaving the rest of the story hanging until the new year.
That was the year that Jenny found out she was pregnant, hospital boss Michael McKenna said he needed a break, Lionel and Kirsty's fairytale wedding was interrupted, Hone Ropata knocked the dodgy and violent Ant in an act of self-defence, Ant never got up and in the new year Hone faced a manslaughter charge. Gripping.
In the last week of 1995 a truck crashed through the hospital, but the show continued through the summer holidays. On Christmas Day, Guy proposed to Carmen minutes before she collapsed and died. Unfortunately most viewers missed the episode and couldn't understand what the funeral was all about when they tuned in the next day. Of course, that was before you could stream the previous episodes online.
So the next year it was back to the cliff-hanger - wheelchair-bound Rangi was trapped in the garage by a drunk Rachel McKenna who passed out, leaving the car running. The "cliff" has been a huge part of Shortland Street ever since, as has Rachel's drinking.
Musing the point of cliff-hangers, Angela Bloomfield admits she couldn't imagine sitting down to an episode of Shortland Street on Christmas Day, or over the summer break for that matter. She will be frolicking on Waiheke with her children, and thinks fans should be doing something similar.
"I think it's nice for viewers to have that break and wait for it in January," she says.
And the holiday also proves people aren't just watching the show because it has a prime-time slot - judging from the floods of emails the production receives over the holiday, they really do like it.
What keeps them coming back year after year after year?
"Is there that thing of if it's in your face enough you just can't help but watch it? I dunno, I dunno," Bloomfield says, admitting she is a cynic.
But the attention she has received since returning to the show this year has also made her realise the extent to which fans find an affinity with the characters.
"I think that these people think they are real," she says.
Bloomfield has had a pivotal role in at least five cliff-hangers since she joined the show in 1993 - in front of and behind the cameras. Just as they would be for an intoxicated Rachel, Bloomfield says the cliff-hanger episodes are a bit of haze: "I vaguely remember doing a scene where I'm trapped in a car drunk, but I've done a few of those," she laughs.
For Bloomfield, an explosion will always win over a cliff-hanger that ends with "and then they kiss".
"I'm all for those big crazy ones, because that's what I want when my show ends for a season."
But because of the "R" word that is affecting Christmas parties the world over, Shortland Street has swapped fancy special effects for intense emotion this year.
Set in a vineyard, with the cast dolled up in party frocks, the final episode is going to be as much of a treat for the viewers as it was for the cast, who spent a few days out in Kumeu filming it. And it is accompanied by a powerful soundtrack featuring New Zealand artists Kirsten Morrell, Sola Rosa and the Dukes.
The past week has built the stage for a dramatic climax: TK and Sarah's relationship looks doomed, Maia and Nicole don't seem so compatible after all, Kieran's brother is showing his sinister side, Yvonne has revealed shocking news of her latest love affair to Tania, and Rachel is set to leave the hospital after Chris refuses to admit he has feelings for her.
It feels like something huge is about to happen, and Bloomfield says this year's "cliff" is going to be biggest yet.
Without giving away the final outcome, she says the cleverly interwoven plot has given scriptwriters a lot to work with in 2010.
"It's intense and involves a lot of people. And it kind of makes you pull your feet up close towards you and just go 'errgh'. You know bad stuff is going to go down."
Shortland Street's producer Steven Zanoski warns viewers to expect the unexpected when the show resumes next year.
"It was all about solidifying core relationships and dynamics in 2009, but this is all about to change," he says.
"Watch out for one hugely popular character digging deeper and deeper into trouble as their lies just increase ... There's more than one romance which goes off the rails, pushing all characters involved into surprising new territories."
While Rachel has a pivotal role in this year's cliff-hanger, Bloomfield says it is the repercussions, rather than her actions that will dictate her character's fate in 2010. Without spilling too much, she says she won't be too worried if she crosses Shortland Street fans over the holidays, but other actors should be.
"Rachel's the drunken scapegoat," she says. Again. The writers must have missed her as much as the fans.