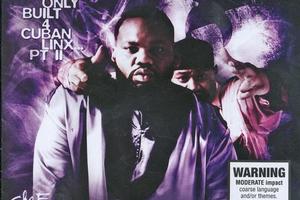 Rating: * * * *
The Wu Tang Clan make threatening, yet soulful, hip-hop - and it's enough to make you rub your hands with glee, and feel a little nasty. Raekwon - the clan member known as The Chef - continues this trend on his fourth solo album, which is also the sequel to his debut album of the same name from nearly 15 years ago.
Where the first album was about a guy attempting to give up his life of crime, Raekwon has obviously decided to give into temptation and enjoy the high life because the protagonist here has embraced the criminal lifestyle.
On House of Flying Daggers Raekwon and his cronies chant "soldiers in the front, let the heat pump, troops on the left, fight to the death", which is made even more menacing when Method Man chimes in with his sinister lisp.
Stand-out track, Cold Outside, encapsulates Wu-Tang's soulful menace beautifully and features Ghostface Killah, who also stars on the gospel hip-hop of New Wu and the grisly pulse of Penitentiary.
Part 2 is jam-packed with other guests, the majority of whom come from the Clan, but also the likes of wily New York-based veteran Slick Rick, who shows up on We Will Rob You, and dead-throat rapper Jadakiss guests on Broken Safety.
The Wu heyday might be well and truly over, but Raekwon gives us a chance to be vicarious bad asses with beats and music that have never sounded better.