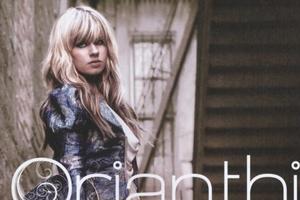 Michael Jackson hand-picked Orianthi as his lead guitarist when she had the music world agape after backing Carrie Underwood at this year's Grammy Awards.
And in an incredible coup, the 24-year-old Australian found herself strumming alongside legends Eddie Van Halen, Santana and Slash as they rehearsed for the pop legend's tour that never was.
That's what happens when you learn every one of Santana's riffs when you are eleven years old and end up sharing the stage with him.
Disappointingly though, her singles are not that much more exciting than anything by Avril Lavigne.
According To You and Give Me The Bad News are the kind of angsty rock that surly teens like to yell to, while the simple sing-along Believe would be suited to a church band if it wasn't about her and a man.
But unlike made-for-radio artists, Orianthi bullies her songs with the slick and resonant riffs of a guitar legend - you just need to shove the simple lyrics aside to get that Jackson jaw-drop.
She shows her grit in Think Like A Man, What's It Gonna Be and then softens for God Only Knows and Don't Tell Me It's Over. It's worth buying just to listen to the totally instrumental Highly Strung- no doubt many strings were sacrificed in the making.
Jacqueline Smith