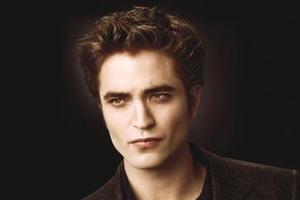 Herald rating: * * * *
Verdict: The sequel to Twilight amps up the action, vamps up the love and is less awkwardly implausible.
Teenage girls can lead the most traumatic existence. The Twilight saga has generated mass appeal by mixing a romantic tale that has Romeo and Juliet-style poignancy, with the idea of feuding American-Indian animorphs and sexy vampires.
This box-office winner-of-a-formula triggers sci-fi intrigue in the most hopeless romantics, and releases the inner romance of staunch sci-fi fans.
Twilight's sequel New Moon further blurs the boundaries between what we know as fact (love is blind, love is fraught) and fiction (vampires don't exist, werewolves probably don't either) with snazzier special effects, great music, and thankfully, much better acting.
The heroine Bella (Kristen Stewart), now a beautiful 18 year-old, has recovered from her vampire attack and is still madly in love with the pale and brooding vampire Edward (Robert Pattinson).
But, when she's alone, Bella is plagued by nightmares of growing older while her immortal lover remains 17 forever. She has grown closer to his family a mish-mosh of vampires who have signed an oath not to attack humans but they still look at her in the way a vulture looks at fresh road kill. Fortunately Edward looks less hungry for her blood than he did in the first film.
So desperate is Bella to be with Edward that she vows she will become an immortal vampire for him. But she is thrown into a heart-broken stupor when Edward says he and his family must leave town because locals have noticed that they aren't ageing.
Sweeping cinematography, stirring music and Bella's crest-fallen voice-overs emails to Edward's sister Alice (Ashley Greene) that never actually reach her create emotion so accurate that it makes the rest of the ludicrous plot almost plausible.
"It's like a huge hole has been punched in my heart," Bella writes in one email.
The pain, she says is the only reminder that he was real, and that any of the vampires were real.
With Edward's disappearance New Moon becomes more about the chemistry between Bella and the tanned, chiselled Jacob Black (Taylor Lautner) than her former relationship with the snow-skinned, cherry-lipped poster boy.
The film plays out that "team Jacob versus team Edward" affair that is currently dominating the Twilight fan sites in cyberspace.
Which will she chose? The one who glistens in the sunlight, or the one who turns into an animal at night.
Those who have read the book may have a fair idea, but they can prepare to jump in all the right places. Non-fans and sceptics can enjoy a love story, monster-fest, and an impressive soundtrack featuring some of the coolest latest acts like Lykke Li, Thom Yorke, Bon Iver and Editors.
While it drags on about twenty minutes too long mostly because of gratuitous fight scenes, oh and that terribly cheesy confessing-love-in-the-rain bit the film should leave its audience thirsty for their next hit.
Jacqueline Smith
Cast: Kristen Stewart, Robert Pattinson, Billy Burke, Taylor Lautner, Ashley Greene
Director: Chris Weitz
Running Time: 130mins