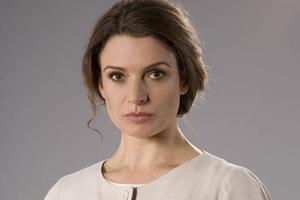 Amid the large ensemble cast of TV2's homegrown thriller The Cult, one character has proved a standout: scary Two Gardens' neurologist Cynthia Ross (Danielle Cormack).
She has been routinely carrying out experiments on Family devotees and appears to be a mystery to everyone around her, including, sometimes, cult leader Edward.
This Thursday we'll get to see more of her background - and, ominously, her future ambitions - but we wondered how the character stacked up to other memorable TV mad docs ...
Dr Bunsen Honeydew (The Muppets)
Who he? Absent-minded scientist who would perform outrageous experiments on the classic 70s TV show from "Muppet Labs, where the future is being made today".
Threat level: Certainly high for nervous assistant Beaker.
Dr Walter Bishop (Fringe)
Who he? Former high-ranking government scientist confined to a mental institute for 17 years after using lab assistants as unwilling guinea pigs. Now an unstable genius who lives in a world of his own - and likes it that way.
Threat level: At present mild ... but was seen in a flashback episode wiring car batteries to his son Peter's head to electric shock him as a child.
Dr Gregory House (House)
Who he? Unconventional medical genius given to demeaning patients and colleagues. Limps from an old motorbike accident and uses a multitude of painkillers. Last seen entering a psychiatric hospital because of his delusions.
Threat level: Only to one's self-esteem.