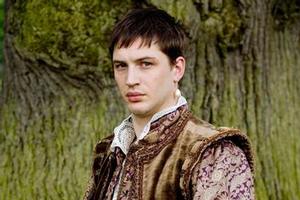 British actor Tom Hardy is expected to step into Mel Gibson's lead role in the new Mad Max film.
Hardy, a 31-year-old rising star who recently won acclaim for a UK television production of Wuthering Heights, will star opposite Oscar winner Charlize Theron in the new movie, Mad Max: Fury Road, the Sunday Express reports.
British Film Magazine editor Terence Doyle told the newspaper: "It's a major coup for Tom, cementing his status as one of our biggest emerging stars."
"He's a very versatile actor who is convincingly tough and macho but also hugely sensitive and subtle."
A film insider said filming would start in Australia next year.
The new project comes 25 years after the third movie in the series, Mad Max Beyond Thunderdome, which co-starred Tina Turner.
- AAP