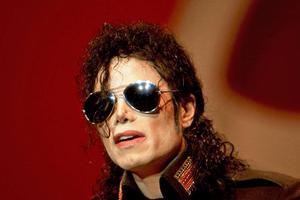 NEW YORK - According to Forbes magazine, the richest dead celebrity isn't Michael Jackson.
The late Thriller singer – who passed away from acute Propofol intoxication on June 25 – came third in Forbes.com's annual Top-Earning Dead Celebrities list after raking in US$90 million since he died.
Michael was the highest ranking deceased singer, after bringing in the enormous sum from radio play, royalties from album sales, rights to his name and royalties from his stake in the Sony/ATV music catalogue.
Since Michael's shock passing there have also been numerous sales of memorabilia, iconic outfits and even a lock of his hair.
Forbes Senior Editor Matthew Miller said: "The money might be drying up in Hollywood, but there's still plenty of cash being made in the graveyard. The earning power of dead celebrities is more powerful than ever before."
Elvis Presley dropped down from first position last year to fourth this time round with earnings of $55 million.
He was replaced at the top by fashion designer Yves Saint Laurent who raked in a staggering $350 million for his famous clothing label and from the sale of his art collection early this year, following his death in June 2008.
Richard Rodgers and Oscar Hammerstein rank second with combined earnings of $235 million, followed by Jackson with $90 million, Elvis Presley with $55 million and J.R.R. Tolkien with $50 million. Charles Schulz, John Lennon, Theodor Geisel, Albert Einstein and Michael Crichton round out the top 10 list.
Forbes.com's top ten Top-Earning Dead Celebrities:
1. Yves Saint Laurent - $350 million
2. Rodgers and Hammerstein - $235 million
3. Michael Jackson - $90 million
4. Elvis Presley - $55 million
5. J.R.R. Tolkein - $50 million
6. Charles Schulz - $35 million
7 = John Lennon - $15 million
7 = Dr. Seuss - $15 million
9. Albert Einstein - $10 million
10. Michael Crichton - $9 million
- AP / BANG! SHOWBIZ