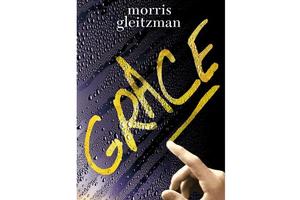 Given the void left by Harry Potter and the phenomenal success of the Twilight series there is, as you might expect, a heavy "undiscovered hero" and supernatural trend among new titles for young and teen readers, although, refreshingly, some original ideas and very human stories are in the mix as well.
Let's address the supernatural first before they go and bite everybody. The fourth book in Richelle Mead's Vampire Academy series should keep her fans happy.
Blood Promise (Penguin, $25) picks up directly where book three left off, with vampire guardian Rose abandoning her studies at St Vladimir's to hunt down her boyfriend, who has turned evil.
Mead has created an interesting spin on vampire-human relations and this book is a little better for being set away from the "who stole my bitey boyfriend" high-school melodramas of its predecessors.
If teen bit-lit is not your thing, Mead won't change your mind but it's probably enough to ease the withdrawal of Twilight fans.
And although flawed, it's a heck of a lot better than the similarly themed vampire-high-school Stargazer (HarperCollins, $22.99).
Again, devoted vampire fiction fans will likely read this regardless but it's a little heavy on the overwrought angst and too light on plot or character development - or sense.
For vampire fiction with more, ahem, bite, try New Zealander Gray Cross' Plague of the Undead (Puffin, $25). This is a more traditional vampire story. Lucas, the sole survivor of a vamp attack on his family, is trailing a master bloodsucker in medieval Italy. Cross' vampires are ruthless predators and his story is bloody and unrelenting - and better for it.
Still on the supernatural theme there's also Aprilynne Pike's Wings (HarperCollins, $24.99), which is basically Twilight with faeries rather than vampires. But, for all that, it's an engaging enough read held up by an interesting idea and a nice pacey plot.
In a more original take on the supernatural, Nick Lake takes his young hero, half-Inuit albino Light, into the icy wastelands of the North Pole in The Secret Ministry of Frost (Simon & Schuster, $25), which comes with the excellent tagline "snow lies, frost bites". Among the ice she battles ancient mythological monsters to save her father. This is something fresh and new. It's a little chilly at times, in the sense you never quite bond with Light or her strange team of protectors, but it's a gripping adventure just the same.
Then there's the latest instalment of Rick Riordan's Percy Jackson adventures. This one, Percy Jackson and the Last Olympian (Puffin, $25) is another rollercoaster, barely-time-to-draw-breath fight for the survival of the human race against the rising power of the Titans. Pitched nicely to interest boys and girls this is a fast-paced, no-holds-barred adventure that secretly gives readers a rundown on Greek mythology. Cool. Unputdownable, if a little exhausting.
Another great hero who will appeal to young readers of both sexes is Conor Broekhard who, in Eoin Colfer's Airman (Puffin, $22), defends his island homeland from an evil interloper. Colfer, best known for his Artemis Fowl series, has created a charismatic young hero who, while no doubt a genius, retains some very human weaknesses and you never forget that he's still just a boy.
The story is a sort of re-imagined Count of Monte Cristo aimed at the modern, adventure-loving reader. And while Conor's brilliance could easily alienate him, Colfer keeps the warmth, humour and dramatic tension building in equal measures, something I thought was sometimes lacking in Artemis Fowl. Conor is a character begging for more adventures and I imagine movie deals are already being made.
Back on the local front, Janice Marriott has revived her endearing and somehow very Kiwi sci-fi hero Arlo for Bute View (Mallinson Rendel, $18), sequel to Chute Thru. Twelve-year-old inventor Arlo is invited to Space to work with the best scientific minds there are _ although all is not what he expects. Marriott has created a vivid, often hilarious view of the future, while remaining very insightful into the minds of young males and providing food for thought. Entertaining and original.

Pick of the bunch
Grace By Morris Gleitzman (Viking, $25)
Gleitzman is a master of tackling tough, grown-up topics in books that manage to be very funny and moving, if bleak.
He captures the voices of his young heroes uncannily well _ and none more so than Grace, the eldest daughter in a family belonging to an exclusive, reclusive religious sect.
Grace has reached that age when she sometimes begins to question her surroundings and rules she has previously accepted as fact.
Her inquisitiveness is welcomed by her father, but both are quickly condemned for it by their church.
As she puts it: "In the beginning there was me and mum and dad and the twins. And talk about happy families, we were bountiful.
"But it came to pass that I started doing sins. And lo, that's when all the trouble began."
Gleitzman gives Grace a delightfully literal view of the world, and tells her story in all its bright and dark spots with wonderful honesty.
This is about a family being pulled apart, told by one of recent fiction's most endearing heroines.
No matter your age, if you haven't read Gleitzman before this laugh-until-you cry story will make you hunt him out.