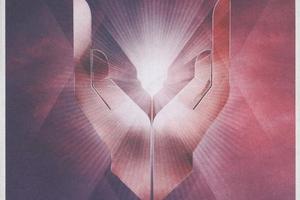 Rating: * * *

Verdict: Lacking the handclaps to back up their phenomenal claim.
Whether you realise it or not, you've already heard the infectious disco funk of The Phenomenal Handclap Band.
They're the group behind the insanely catchy 15 to 20, which accompanies a bevy of underwear-clad beauties on rollerskates in the Bonds ads. You know the one - "5, 10, 15, 20, 25, 30, 35, 40/ All that money still riding the bus". But before you rush out expecting an album of equally sassy funk, be warned, this eight-piece collaboration from New York is a diverse and sprawling beast.
No two tracks are alike as you work through the mammoth debut - which clocks in at 1 hour and 20 minutes. Starting with a hefty six-minute instrumental, The Journey of Serra Da Estrela, the record almost sounds like a Woodstock anniversary tribute as synthesisers warble out a sort of 60s sci-fi soundtrack. And Tears is positively Age of Aquarius.
The band also move through soul, funk, psych rock, gospel and disco influences, accompanied by seductive, smoother than silk vocals - and the occasional space invaders' laser blast.
Between the shining light of the cover art and the gospel singalong of I've Been Born Again, it's obvious the group are aiming for a religious-like experience - they say as much on their MySpace page - but at times the enlightenment gets boring as they forget the fun part of handclapping.
Joanna Hunkin