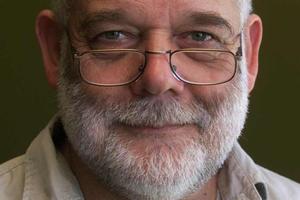 Presenting Purcell's Dido and Aeneas as part of its Humble Henry tribute, Viva Voce proved how a work of incontestable historical importance, written over three centuries ago, can speak to us with the immediacy of contemporary theatre.
The opera was deftly set by Aidan Lang around a small Baroque orchestra conducted by John Rosser. At one point, the Viva Voce singers, in their Sunday casual, picnicked around the band; at another, in beanies and blankets, they clustered on the edge of the stage around Mary Newman-Pound's fearsome Sorceress.
There were many surprises over the opera's 60 minutes and they were all good.
If you miss Emma Roxburgh's performance as a business-suited Dido, with Morag McDowell's Belinda as her fussing PA, you deny yourself one of the finest performances to be seen on an Auckland stage this year.
With affecting and unforced expressiveness, Roxburgh transformed Purcell's heroine into a woman for all seasons.
Her achingly beautiful When I Am Laid in Earth was an especially moving farewell as our hearts had already been won from the first noble phrases of her opening Ah! Belinda.
The soprano portrayed Dido on so many levels, from flirting over chardonnay on the picnic rug to downing the final, fatal potion; throughout, Purcell's testing recitative-style lines were handled with astounding naturalness.
Matt Landreth was a blokey Aeneas, brandishing steak on fork as he sang Behold, Upon My Bending Spear and McDowell's ability to play a latter-day Dolly Levi while dispensing the florid turns of Pursue thy Conquest, Love was a revelation.
A lustily voiced Iain Tetley, bottle in hand, led a motley crew of boozy matelots in Come Away, Fellow Sailors and Rachel Alexander and Margaret Robertson's cackling crones were a hoot worthy of Harry Potter.
A selection of shorter pieces in the first half of the evening, unevenly performed, came off best in the anthem, Thou Knowest, Lord, the Secrets of Our Hearts and a saucy catch that would have tickled Mozart's scatological fancy.
A second and final performance of this programme tonight is simply not to be missed.