No need to ask Who? this week, decides Nick Grant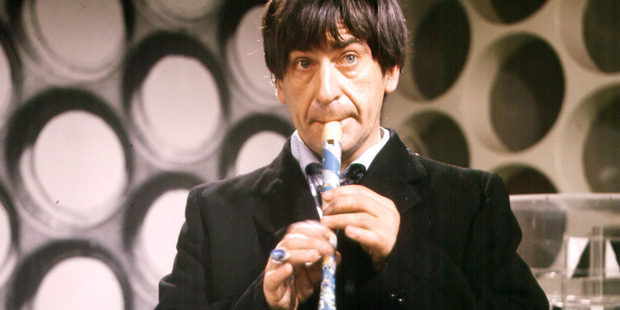 In a week where there's nothing new of interest on the other free-to-air channels, Prime has some stellar shows.
The shiniest spot in the schedule is, of course, today's dual screening of The Day of the Doctor. The first airing of the 50th anniversary Doctor Who episode is at 9am, in synch with its Northern Hemisphere debut; the second, aimed at the merely interested as opposed to the truly obsessed, is at 8.30pm.
Not unsurprisingly, I was unable to secure an advance copy and so know only as much as any other punter: it features Matt Smith in his second-to-last appearance as the Doctor before Peter Capaldi replaces him as the character's twelfth incarnation; David Tennant returns as Doctor #10; John Hurt turns up as a hitherto unknown Time Lord; and (naturally) "all of reality is at stake".
Still, sight unseen I confidently predict aficionados will embrace the special ep with a fervour only fanatics can muster. Those not steeped in the Who, what, where and why of the series' mythos, however, may well respond with a resounding, "Wha ...
?"
If you fall into the latter camp but still want to take part in the defining cultural moment du jour, help is at hand tonight at 6pm in the form of Doctor Who Explained, a programme as admirably straightforward as its title in the way it provides all the information you need to watch the anniversary special without being bewildered. Even the already initiated may enjoy the programme, as it features past and present Doctors and their companions talking about the series' enduring appeal.
On the other hand, the intended audience for Doctor Who in the US, which screens directly after this evening's anniversary ep "encore", is clearly limited to Americans who require everything to be related to their country of origin before they deign to take an interest. If that doesn't describe you, then don't bother watching this egregious exercising in stretching already thin material.
Speaking of the USA, because of the Who fest tonight, the American iteration of Masterchef Junior plays at 7.30pm, reverting to 8.30pm next week. Shame it can't stay in the earlier slot - it's a terrible time for such a family-friendly show the night before the school week starts. Thank goodness for timeshifting TV tech, then - our pre-teen daughters love the show and so do I, even if the competing American kids are painfully precocious.
If you've never seen Outnumbered, try to catch last year's Christmas special when it's repeated tomorrow. Unlike Doctor Who, you won't need to swot up beforehand, because the way this wonderfully observed UK comedy depicts the blend of love and exasperation that fuels families is universally recognisable.
Finally, if a mad mashup of historical drama and teen soap sounds like your cup of mead, check out Reign on Thursday. Loosely based on the 16th century adolescence of Mary Queen of Scots, it started last week but, thanks to a pointed plot recap in ep two's opening minute, the only thing you'll have to wonder about is whether it's so-bad-it's-brilliant or simply stupid.
Doctor Who today - The Day of the Doctor (9am & 8.30pm), Doctor Who Explained (6pm), Doctor Who in the U.S. (10.15pm); Masterchef Junior USA (7.30pm tonight); Outnumbered Christmas Special (7.30pm, Monday); Reign (Thursday, 9.35pm). All programmes on Prime.