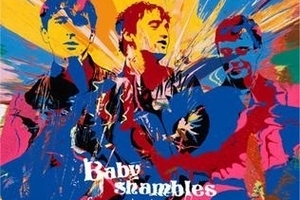 Although the damaged Pete Doherty may never live up to the promise of the Libertines, this third album with the very patient Babyshambles - five years on from their indifferent Shotter's Nation - goes some way to redeeming him in his second stab at a career.
They can hardly be accused of originality and the poetic spirit he once possessed often eludes him, but Doherty and band here sound more tightly committed on an album of useful diversity.
Here's thrashy rock, jangle folk-pop (the lazy Fall from Grace), whiny pop-rock (Maybelline), whimsical Kinks-style Anglo-pop (the title track), likable MOR ska with melodica (Dr No) and enuinely felt self-assessment (the power-pop of Nothing Comes From Nothing, the domestic-to-bonkers Penguins).
You can easily tick off Shane MacGowan, The Who, Clash, Iggy and other references. But when the final words are "it's a minefield out there, my mind is on the run", you don't doubt him.
Stars: 3/5
Verdict: Belated but more than decent
Click here to buy Sequel to the Prequel by Babyshambles.
Follow @nzherald_ent on Twitter for all the latest entertainment news.
- TimeOut / elsewhere.co.nz